Posted on March 30, 2009
Filed Under Birthday cakes
I'm going to do this cake a little different. Instead of making it and updating when it's done, I'll keep editting this post and update as I go. So far, we have the animals and a baked 9×13 cake.
So, if you want to watch it develop into a whimsical little Noah's Ark, check back now and then! At least we hope that's what it'll develop into anyway… ????
Next update: I cut 2 pieces from the cake (approx 5″x the width of the cake) and stacked them…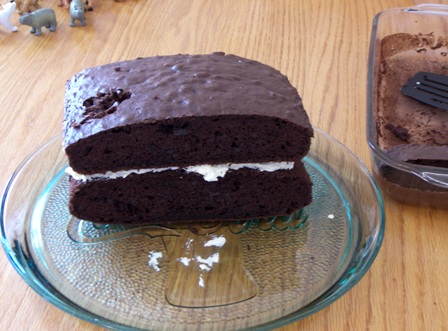 Now it's shaped a bit and has a door… yeah, frosting covers alot of imperfections!


By the way, Tiffany dug into the top of it, if you see a hole in the top. She said, "Well, I just wanted to taste it. You can mix the hole up again so we can't see it." Huh?
Now we've got some frosting on…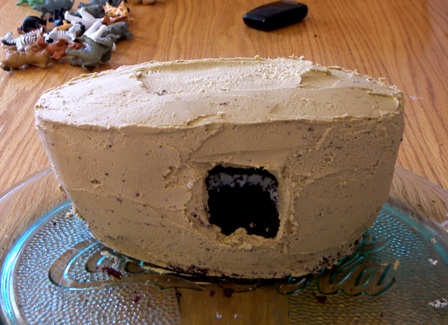 I know, the door didn't get in the middle. I did that on purpose. ???? Just kidding, I was trying for the middle. *roll eyes*
Now the top part is going on…


Know what's between that chunk of cake and the graham cracker 'roof'? Frosting. Lots of frosting. I just piled a whole bunch on top and squished the graham crackers down over it. Doesn't get much easier than that!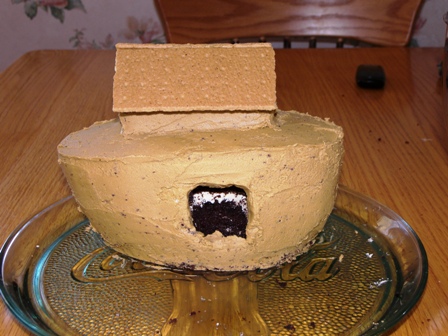 Tiffany said now she wants water for her boat.
Lexi just got home from school (she's in Kindergarten)…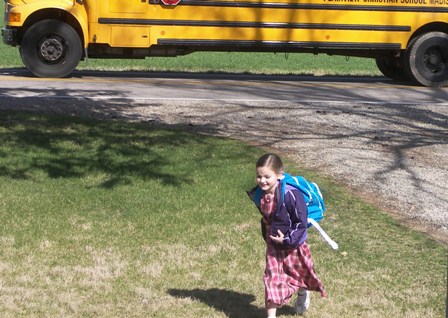 Got some trim on…

 The animals are chompin' on the bit to get in their ark.

The grass is started…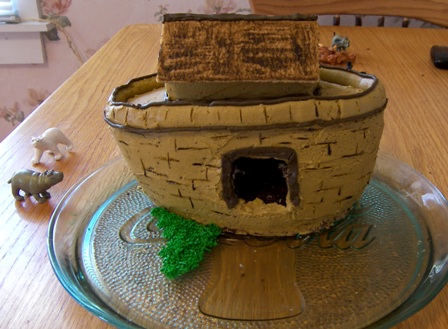 Here's how far I got with the grass till my hand was sore AND I ran out of green frosting. So, instead of trying to make more and match it, I decided to just make 'dirt instead. I was actually going to make the whole thing dirt because it was, after all, a construction site. But, the cake was colorless enough with the brown 'wood', so I thought grass would brighten it up a bit.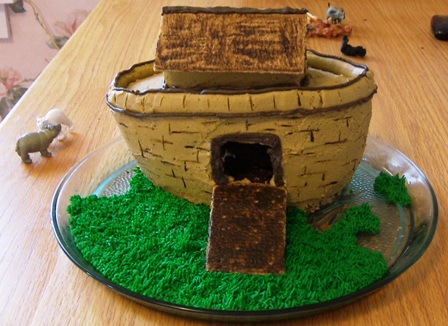 The girls are pairing up the animals. Soon, I'll turn them loose with putting them in the grass and up the ramp.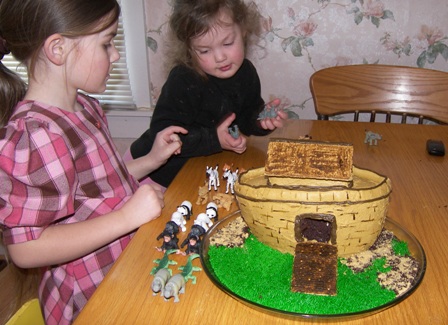 The animals are going on…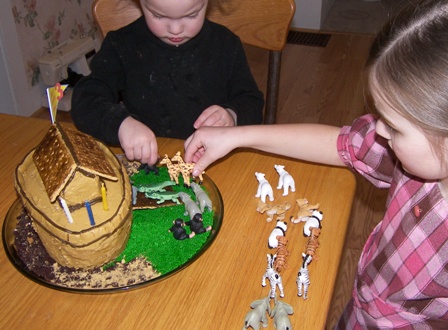 And the cake is DONE!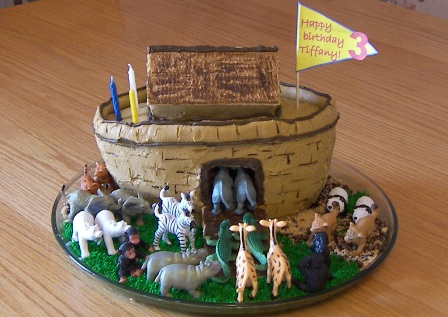 Here's the birthday girl. The party is tomorrow.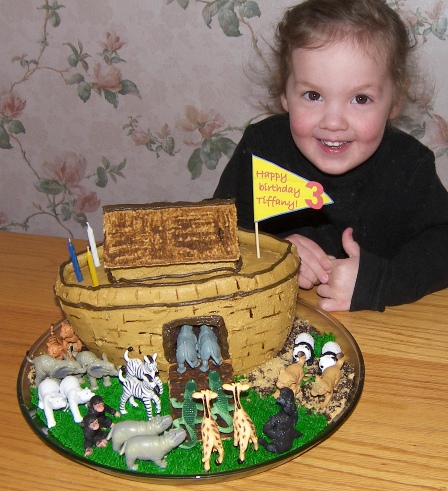 Roxanna asked in the comments where I got the animals… I got them at JoAnn Fabrics. My SIL Liz found them for me.
Other birthday cakes:
—winter scarf, hat, boots, & gloves cake
—doghouse cake and Legos cake
—coloring book cake
—cake with roses and ribbon
—123ABC blocks cake, snowman cake, ice cream cone cake, & house cake
———————————————————————————————-
Now it's the next day. The birthday party is over. Editting to add a couple more pictures…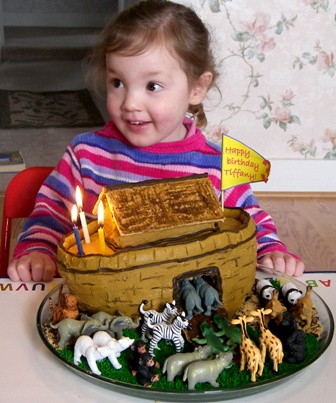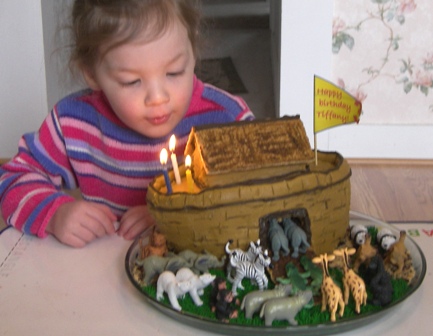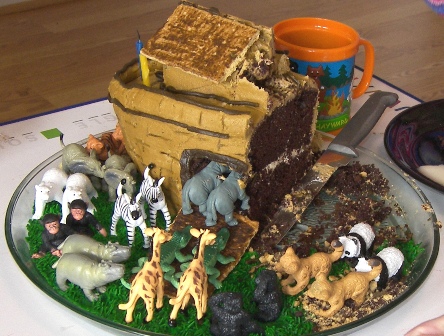 Comments