Posted on August 19, 2010
Filed Under Birthday cakes, Tidbits
Her name is:

She's not sugar-free… she's full and overflowing with sweetness.
Here she is…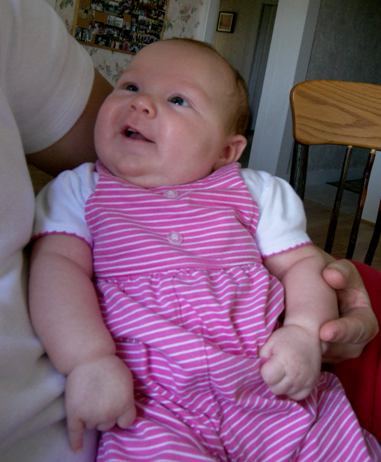 She's a bundle of pudge and coos and smiles and wiggles… well, ok, and some crying and blowouts too.
Lexi & Tiffany adore her. Here they are when she was brand new…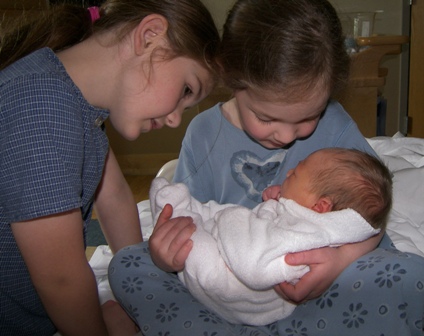 And here they are just recently…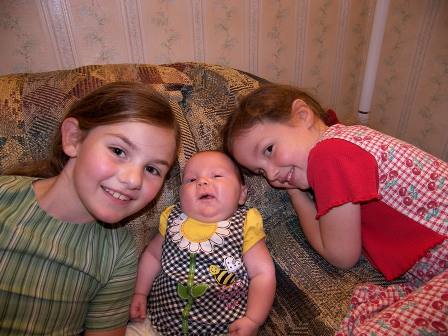 Megan's middle name is Lydia. Megan Lydia. One reason we wanted to use it is for a namesake of a dear grandmother… Shannon's grandma's name was Lydia. Another reason we wanted to use it is because on the day we found out that we were expecting Megan, we also got the news of Grandma passing away. It was a life and a death notice all in one day. Bittersweet.
Speaking of Grandma Lydia, the ABC blanket under these cupcakes was hand-quilted by her for Lexi (who is now 7). Someday, I'll probably have trouble deciding whether to pass it on to Lexi who it was made for or Megan who is her namesake.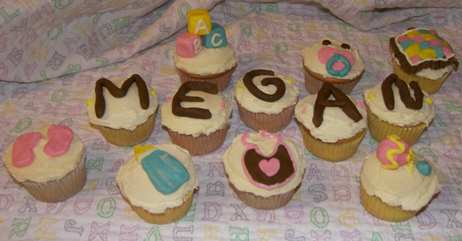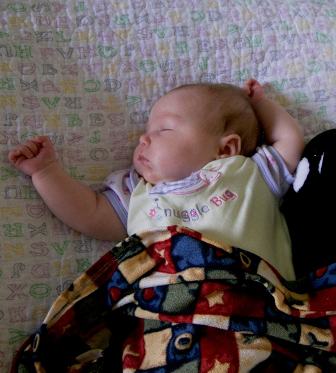 Sleeping… she goes 5-hour stretches at night and a few times has slept ALL night! Not bad for 2 1/2 months! I'm quite proud of her!
I wish somehow I could put a cyber-squish on here so you could hold her for a minute, especially for my mom who lives miles away and hasn't gotten to cuddle her for awhile. ????
She weighed 7 lbs 12 oz at birth and tipped the scales to 13 1/2 lbs at her 2-month check-up… no wonder she grew out of some of those adorable little clothes before I got to wear them on her enough!
And that's our Little Cupcake. A Little Cupcake that is to blame for my blog suffering over the last year. A Little Cupcake that's pretty much the boss around here, but we're fine with that because we think she's the darlingest thing around.
Speaking of cupcakes, here are the real ones up close… decorated with fondant and frosting. My little Cooks in Training helped make the stuff on top. We sat down and had what Lexi called a "girl's meeting" to discuss what to put on top of the 12 cupcakes and the name and these 7 things is what we came up with. As we were making the things, Tiffany (4) kept calling the fondant Play-doh. And when she wasn't calling the fondant Play-doh, she was asking if she could eat some more frosting.
Hopefully, you can tell what they all are, but just in case you can't, they are: a bib, a blanket, a bottle, baby feet, baby face with a pacifier, rattle, and baby blocks.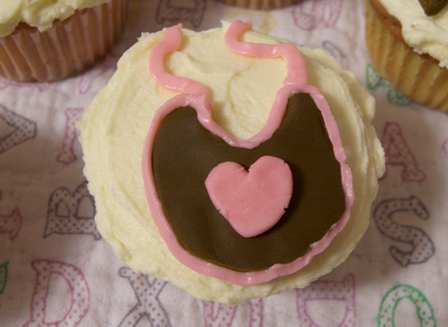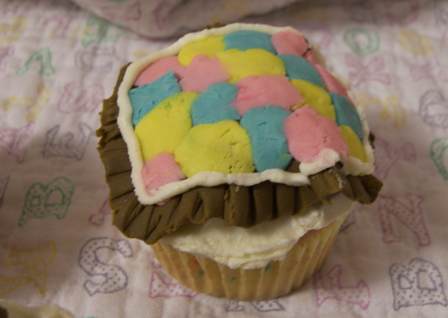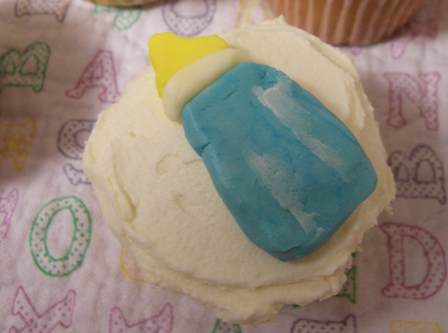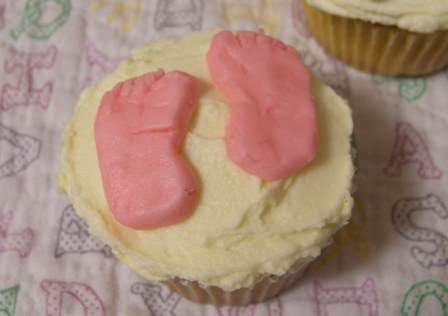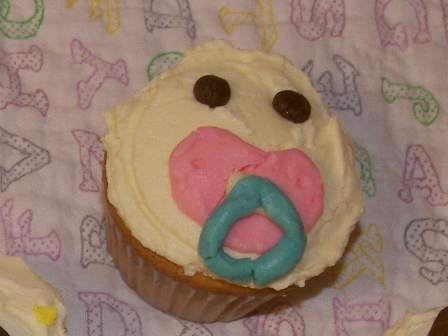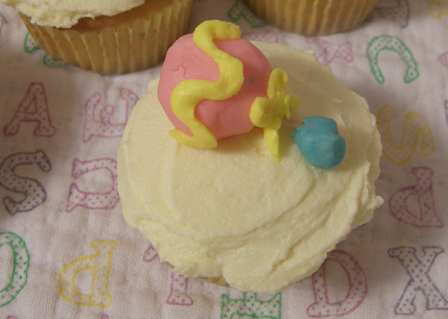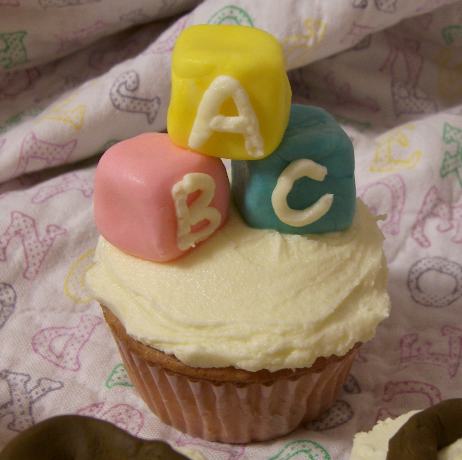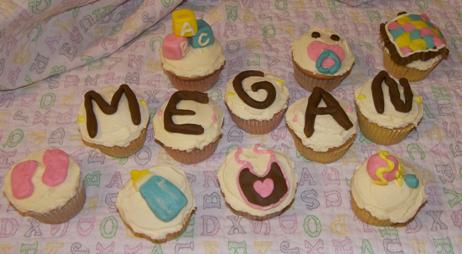 Comments