Posted on March 26, 2009
Filed Under Chicken and Turkey
This is one of those recipe names that you pretty much know what the dish is… the 3 main ingredients in this dish are mushrooms, muenster cheese, and chicken. And a good combo that is!!! Really, how could you go wrong with those ingredients.
This recipe was in my pile of loose recipes. It's clipped out of a Country Woman magazine, I don't know what year or month. It was on page 51… I guess you don't need to know that, unless you want to go thro' your stack of Country Woman magazines and look up all the page 51s. ???? In the italic print with the recipe, it says it won 1st place in a festival contest.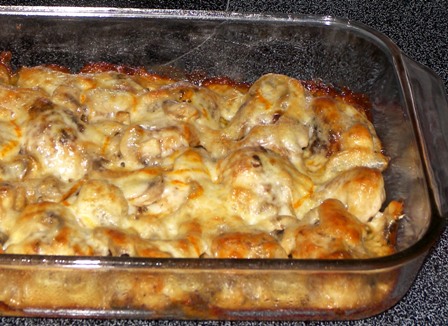 Mushroom Muenster Chicken
2 eggs
1 cup seasoned bread crumbs (I used crushed Town House crackers and mixed in a bit of Italian seasoning and seasoned salt.)
1 lb. boneless skinless chicken breasts, cut into 1″ cubes
2 Tbsp. vegetable oil
1/2 tsp. Cajun seasoning
1/2 lb. sliced fresh mushrooms
10 oz. Muenster cheese (I have a little scale, so I dutifully weighed the cheese and guess what! 10 oz was exactly 10 slices!)
In a shallow bowl, beat eggs. Place breadcrumbs in a large resealable plastic bag. Dip chicken in eggs, then place in bag and shake to coat.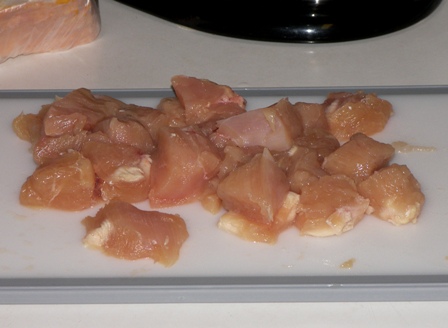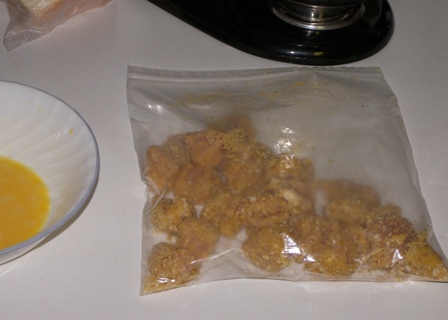 In a large skillet, cook chicken in oil over medium heat for 4 minutes, stirring occasionally.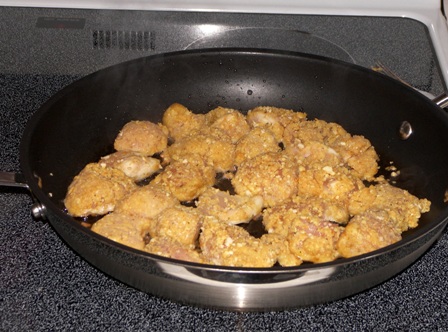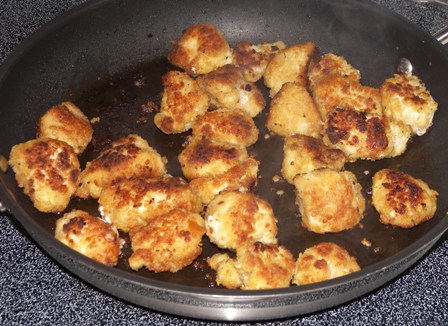 Transfer chicken to a greased 9×13 baking dish. Sprinkle with Cajun seasoning.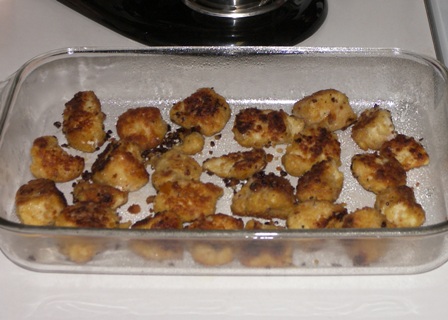 Top with mushrooms and cheese.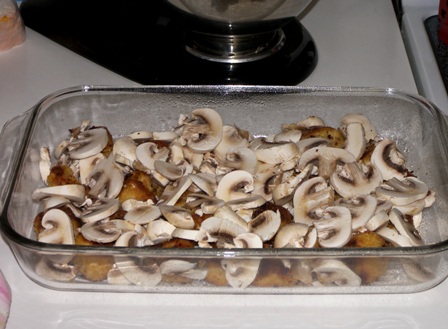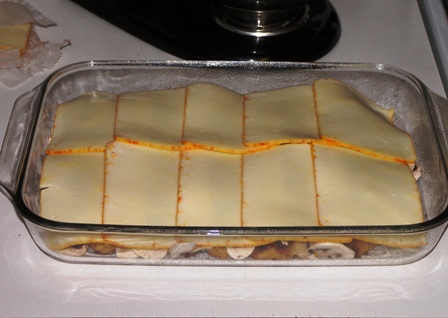 Cover and bake at 350 for 30-35 minutes or until chicken juices run clear.


Yield: 6 servings. Serve with a mixed green salad or steamed fresh green beans. I served it with California blend veggies (cauliflower, broccoli, and carrots) and crescent rolls. And to serve the chicken, I just put a serving spoon in it and we dished it out like you would a casserole.
This tastes great and is easy to throw together, but we thought it was a little greasy. I want to try it with grilled chicken to see if the greasiness was from frying the chicken in oil. If it's still greasy w grilled chicken, I'll assume it's because of the muenster cheese and try mozzarella or provolone instead.
Comments