Posted on December 22, 2009
Filed Under Holiday cooking, Salads
This is a cranberry relish recipe that Mom added some variation to. It is SO good!!!! You don't even have to be crazy about cranberries to like it. Mom gave me this recipe along with the ingredients.

There are several different ways to make it and on the recipe she wrote: "It might not always taste exactly the same, but always leaves that crisp flavor in your mouth!"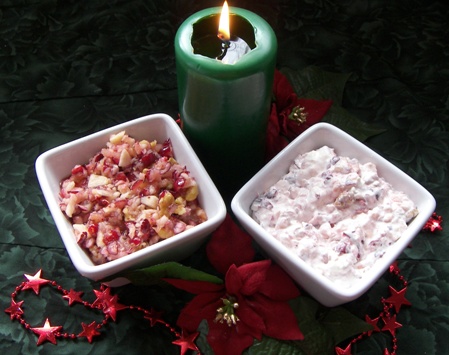 Cranberry Relish
Printable recipe coming soon.
2 cups washed, raw cranberries
2 cored apples
1 large peeled orange, or put in some peel if you like OR substitute the orange for crushed pineapple
1 – 2 cups sugar, to your taste
1/2 cup or more chopped walnuts or pecans
Pulse in blender or grind together berries and oranges. Do not over blend to mush. I opted for the crushed pineapple instead of the orange. I LOVE pineapple! I put in about half of a can.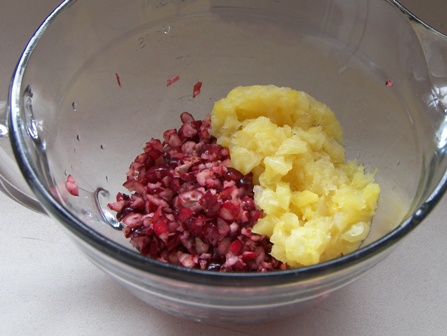 Shred or chop apples. Add nuts.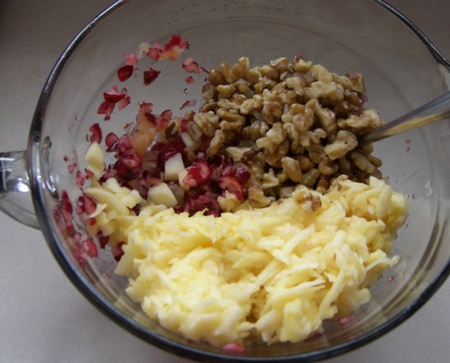 Mix together and keep tasting and adding sugar till happy. I liked it with 1 cup of sugar… didn't want to interfere too much with the tartness. Don't miss popping a few cranberries between your teeth for a tart burst of flavor! Makes 3 cups. May be frozen.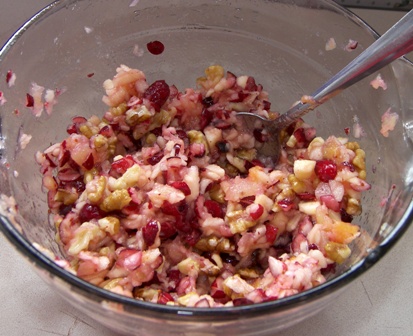 And here's another variation, which I love! You can also mix in some Cool Whip and cream cheese. Mmmmm! I think this addition would make it a salad instead of relish.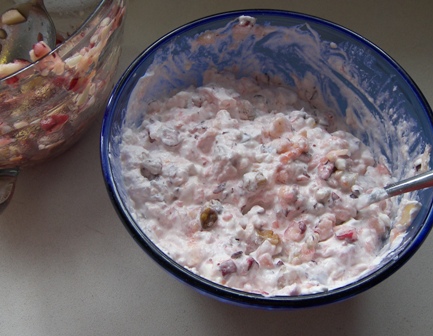 So there you go, this one or that one… take your pick… you can't go wrong either way!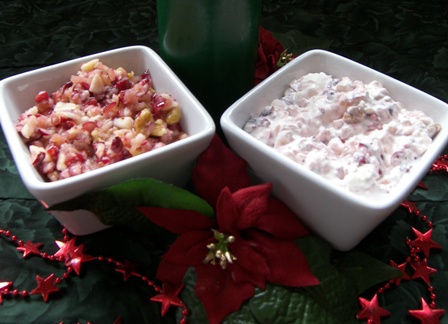 Comments