This is a perfect summer snack. It's easy to throw together and it's cool. Perfect summer snack, as in, if you're going to make it, summer would be the perfect time to do it. Not everything about the snack is perfect…. the taste and flavor combo is just amazing, BUT the. kids. had. sticky. e.v.e.r.y.w.h.e.r.e. I mean, when you're talking melted caramels and marshmallows, it's pretty much a given that it's gonna be sticky.
And it's also pretty much a given that it's gonna be yummy.

So, consider the 'sticky' a warning and the 'yummy' a recommendation, and then you decide from there.

Maybe the time to serve it would be while the kids are out running thro' the sprinkler or on the Slip 'n Slide… think all mess outside and then getting washed off. Now we're talkin'!
The main thing is that we all kept coming back for more, and they are SO good… which is why I'm posting them and will definitely make them again!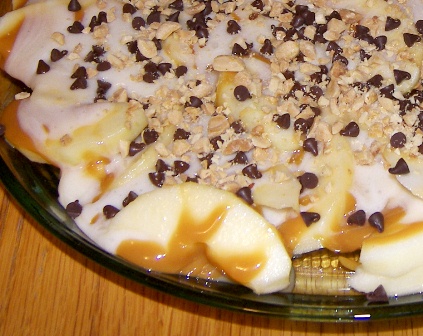 Apple Nachos …recipe taken from Taste of Home Oct/Nov 2010 magazine (and going by the picture they have with it, they only put on about an 1/8 of the topping quantities and their apples aren't peeled)
36 caramels
1 Tbsp. water
30 large mashmallows
1/3 cup butter, cubed
4 medium tart apples, peeled and cut into 1/4″ slices
1/3 cup chopped dry roasted peanuts
1/3 cup miniature semisweet chocolate chips
3 Tbsp. Halloween sprinkles (I skipped this)
In a microwave-safe bowl, melt caramels with water; stir until smooth. You could probably use caramel ice cream topping, but I think melted caramels would taste way better.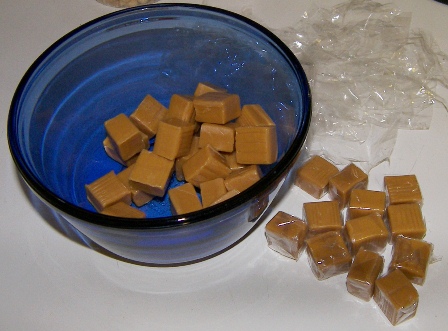 Meanwhile, in a large saucepan, melt marshmallows and butter. I think next time I'll do these in the microwave too… I do it in the microwave when I make rice crispy treats, so why not for this? I also want to try just putting a a jar of marshmallow creme in the microwave and see if it melts and becomes pourable.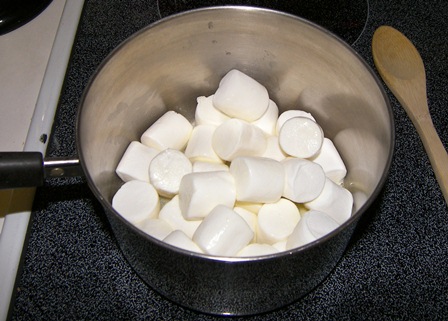 Arrange apple slices on a large platter.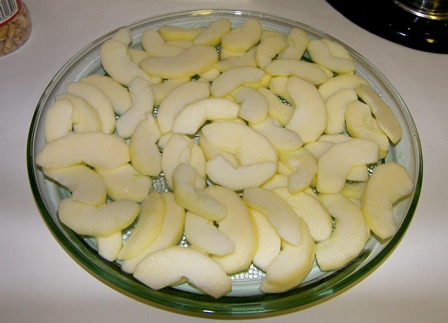 Drizzle with caramel. Love that phrase, the word 'drizzle' bumps it up a level. "Put the caramel on" just wouldn't have the same ring to it.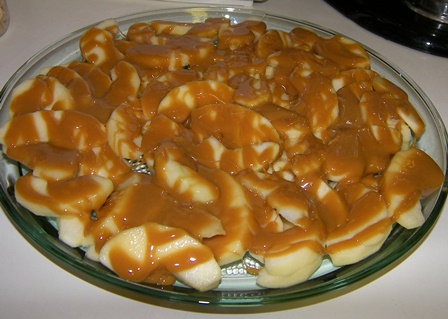 Top with marshmallow mixture.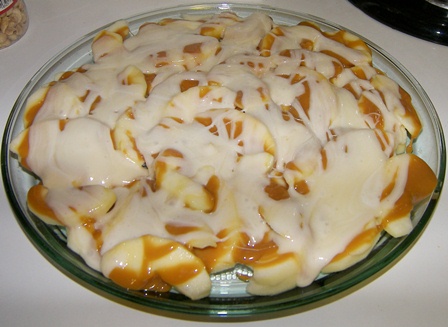 Sprinkle with peanuts, chocolate chips, and sprinkles.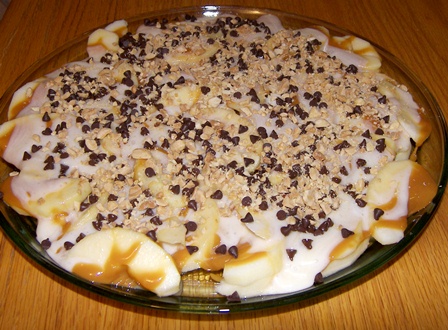 Serve immediately. Not kidding about serve immediately… we didn't eat the entire thing and a couple hours later, it was kind of milky and liquidy between the apples and caramel and the marshmallow stuff firmed up. It was fine, just not as easy to eat because huge chunks of toppings wanted to come along with each bite. Still tasted great, though!

Comments