Posted on December 16, 2010
Filed Under Candy
Every year, there are some cookies/candy that are a MUST, but I also like to find a couple of new recipes too. This is one of them. A few weeks ago, I was trying to catch up on my way-behind Google Reader (I won't tell you how many unread items there are because Shannon gives me a hard enough time about it, I don't need you all to, too ???? … I know he's right when he says, "You oughta just mark them all 'Read' and start over!" but instead I say, "No! What if there's a post or two in there that I FOR SURE don't want to miss?!") and anyway, I clicked on The Cutting Edge of Ordinary and Lisa had just posted these bars. I knew right then and there that they had to be on my new-things-to-try-this-Christmas list. And they didn't disappoint me. They are just as good as they sound and look! And a few people that I gave some to let me know they were a hit at their house, too.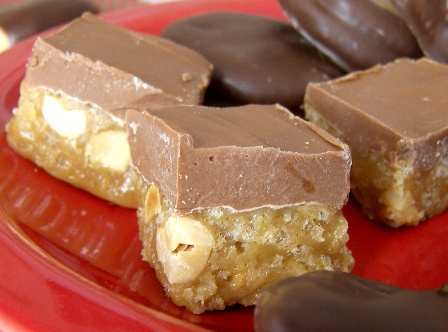 O'Henry Bars
1 cup Karo syrup
1 cup sugar
1 cup peanuts (unsalted, do not chop) I didn't notice this before I got ingredients and I bought salted peanuts, oops, but they turned out great anyway!
1 cup peanut butter
3 cups rice krispies
12 oz package chocolate chips
12 oz package butterscotch chips
Stir together the syrup and the sugar. Microwave for 2 minutes. Add the peanuts and the peanut butter to the Karo mixture. Microwave again for 1 minute.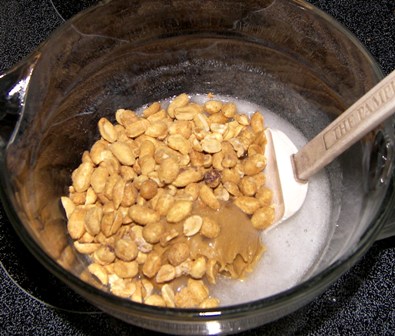 Add 3 cups of rice krispies.

Spread into a greased 9×13 pan.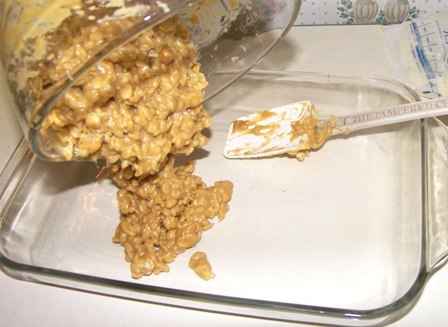 I pressed them into the pan with a buttered plastic bag.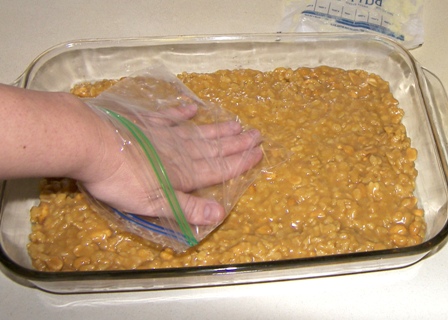 Combine the chips in a bowl and microwave for 2 minutes. Stir until smooth. Spread over the rice krispie mixture and cool in the fridge. Cut into 1 inch squares to serve.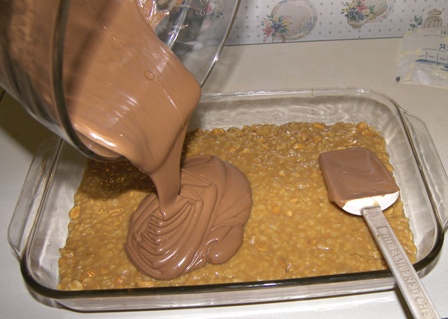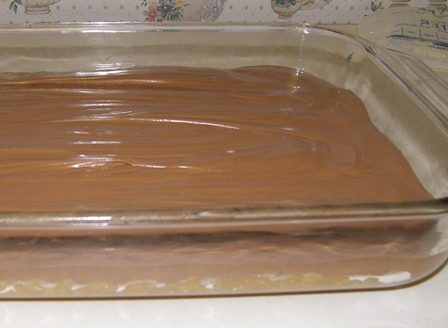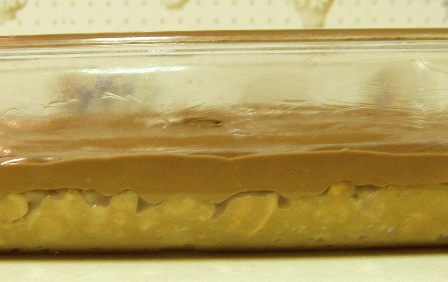 I should've taken a picture of them cut in the pan, but I think I cut them 6 across the short way and 10 the long way, so 60 little bars. What they lacked in size, they made up for in taste.

I think I might make some more of these and try something different… make the bottom part and cool it til it's firm enough to handle, then shaped them into little logs, chill them, then melt the chips and dip them. Maybe twice. ???? The end result would be like a fun size candy bar!
Comments