Posted on June 9, 2009
Filed Under Pies
I've been making this pie since before I started this cooking blog. Every time I'd make it, I'd toy with the idea of featuring it. But I never did… here's why: I don't have meringue down to a science yet. Sometimes it turns out, sometimes it doesn't. I was planning to have this detailed 'How to Make the Perfect Meringue' tutorial when I feature it. But, instead of waiting until I'm a meringue expert, I decided to feature it now and get tips from you for making the perfect meringue. ???? So, I made this lemon pie this past weekend and the meringue happened to turn out well… which was kinda handy because it's not as much fun to feature flops!
I think this pie has just the right amount of lemon flavor, just the right amount of yellow color, and just the right amount of meringue. It's adapted from the A Taste of the Country cookbook. In there, it's called 'World's Best Lemon Pie'. And so far, in my opinion, it's held true to its name. When I say it's adapted from there, I mean that I follow the recipe, but made a few little changes:
1. Deleting the 1 tsp. of grated lemon peel
2. Insisting on fresh-squeezed lemon juice as opposed to any lemon juice
3. Adding a 4th egg white to the meringue to make a higher pile of it
4. Adding 1/4 tsp. cream of tartar to the meringue
I'll post the recipe how I make it…
Lemon Meringue pie
1 cup sugar
1/4 cup cornstarch
3 Tbsp. flour
1/4 tsp. salt
2 cups water
3 egg yolks, beaten
1 Tbsp. butter
1/4 cup fresh-squeezed lemon juice
1 9″ baked pie crust (for a pie crust tutorial, go here)
Meringue:
4 egg whites
1/4 tsp. cream of tartar
1/2 cup sugar
In a saucepan, combine sugar, cornstarch, flour, and salt. Gradually stir in water. Cook and stir over medium heat until thickened and bubbly. Reduce heat; cook and stir 2 minutes more.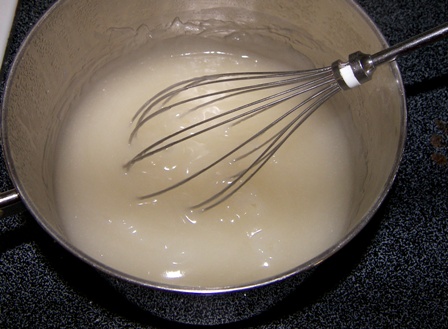 Remove from the heat.
Gradually stir 1 cup into egg yolks.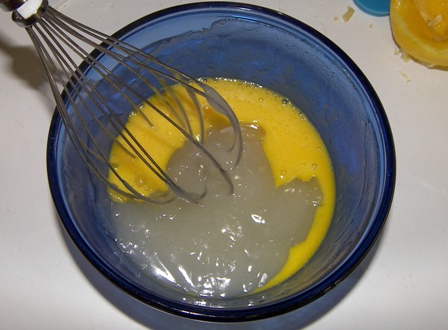 Return all to saucepan.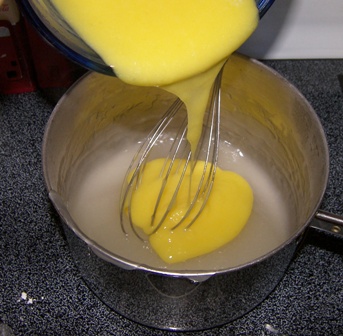 Bring to a boil. Cook and stir for 2 minutes. Remove from the heat. Stir in the butter and lemon juice.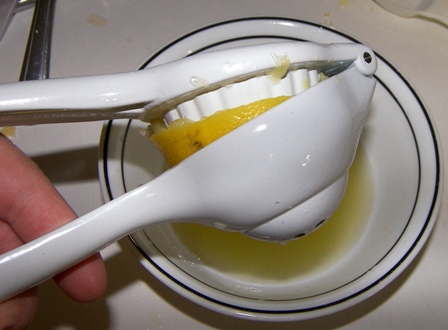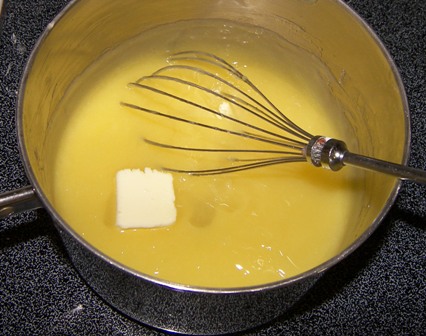 Beat egg whites and cream of tartar until soft peaks form.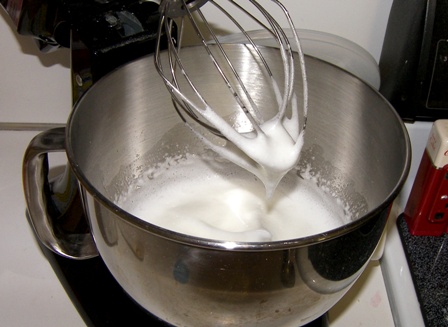 Gradually add sugar and beat until stiffer peaks form and sugar is dissolved (if you rub a bit of meringue between your thumb and finger, it will feel smooth as opposed to gritty).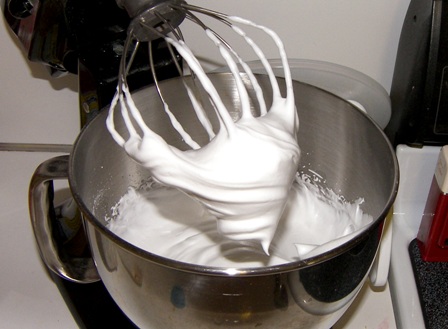 Pour lemon filling into pie crust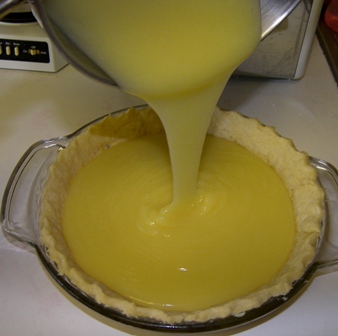 and immediately spread the meringue on, making sure to seal it to the edges of the crust. I start by taking a knife and sealing the edges, then pile and swirl the rest of the the meringue on.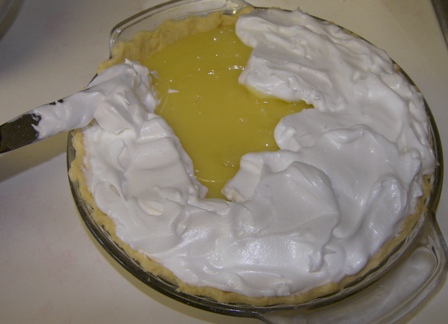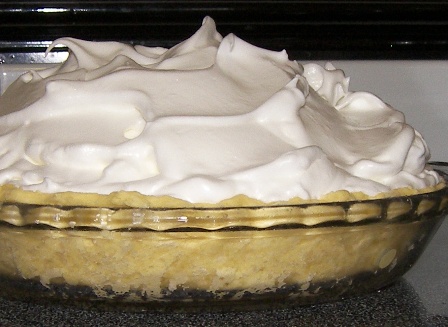 Bake at 375 for about 13 minutes. Cool.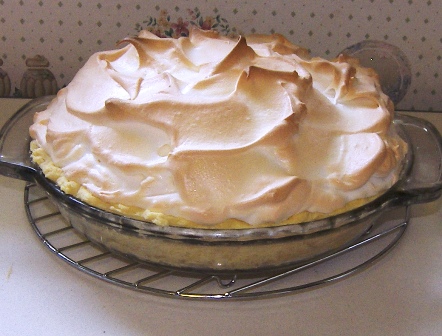 Store in refrigerator.
Tiffany (3) says she LOVES lemon pie… she eats the meringue off, then suddenly she's 'full and can't eat the rest'. Hmmm, never thought meringue would be so filling. ???? I oughta make a meringue only pie for her sometime.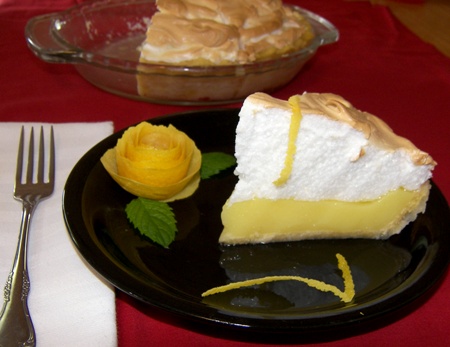 Want a piece?
Comments