Posted on April 15, 2009
Filed Under Cookies and bars, Desserts
Pumpkin. Cream cheese. Chocolate. They make a fine trio.
This recipe comes from the Simply Wonderful cookbook compiled by the Honeybrook Community Church. I've only had this cookbook for several months and it's already a favorite! It's got lots of cheesecake recipes in it, a grilling section, and the salad department is outstanding! If I were to describe this cookbook in one phrase, it would be "good ol' Mennonite cooking with a bit of flair". My cookbook is dog-eared on pages with recipes I've gotta try.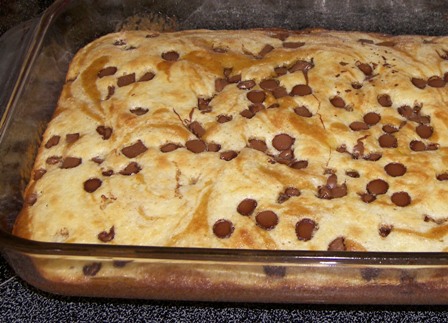 Pumpkin Cream Cheese Squares
1 c. canned pumpkin
1 c. sugar
1 egg
1/3 c. oil
1 c. flour
1 tsp. cinnamon
1 tsp. baking powder
1/2 tsp. baking soda
1/2 tsp. salt
1/4 tsp. nutmeg
1/4 tsp. ginger
1/2 c. chocolate chips
4 oz. cream cheese
1/4 c. sugar
1 egg
Mix together pumpkin, sugar, egg, and oil. Sift together flour, cinnamon, baking powder, baking soda, salt, nutmeg, and ginger. Stir into pumpkin mixture. Pour into a greased 9×13 pan.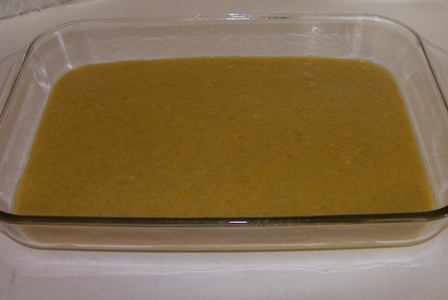 Beat together cream cheese, sugar, and egg. Drizzle mixture over batter.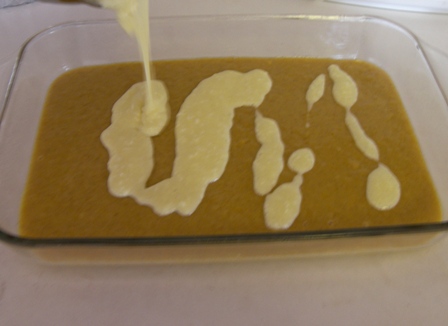 Cut thro' batter with knife for marbled effect. I know, the whole marbling thing didn't get as pretty and marbled as I thought it should, either… too much white, not enough pumpkin showing on top.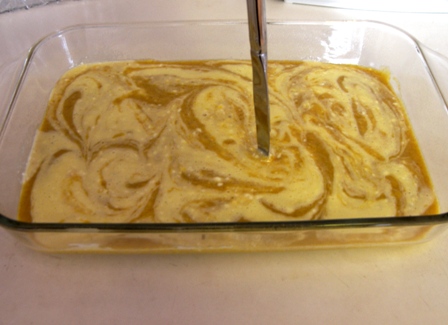 Sprinkle with chocolate chips. Shannon (H.), don't even THINK of leaving out the choc chips! ????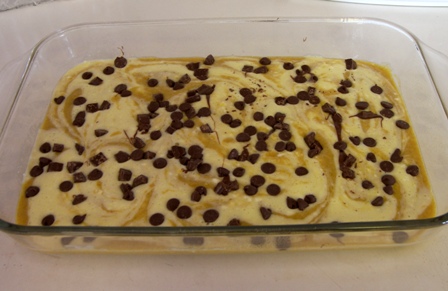 Bake at 375 for 25-30 minutes.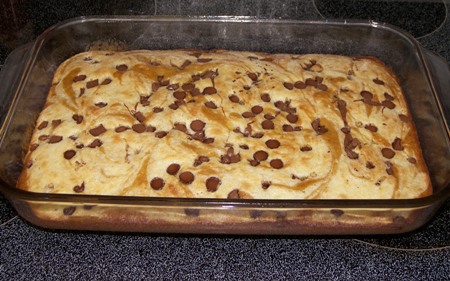 Mmmmmm! Make these at your own risk… they're dangerous to the waistline. And they loudly call your name every time you wander thro' the kitchen, even if you've hidden them out of sight.
Comments