Posted on January 20, 2009
Filed Under Pies
Did you ever have it? I'm pretty sure I did before, but I'd never made it. Shannon grew up with it. He mentioned it awhile ago and I couldn't think what it looked like or tasted like, so I decided to try it. It was good!
About the only thing I've ever made with molasses is Gingerbread cookies at Christmastime. If you like molasses, you'll love this pie.
I got the recipe from my friend Charlene.
Wet Bottom Shoo-Fly pie

Crumbs
1 cup flour
2/3 cup light brown sugar
1 Tbsp. butter
Combine all ingredients and mix until uniform Set aside 1 cup.
Liquid
1 egg beaten
3/4 -1 cup golden molasses ( Charlene said, "I always use 1 cup", so I did too)
3/4 cup boiling water
1 tsp. baking soda
Stir soda into water. Combine all ingredients and mix thoroughly. Stir in remaining crumbs.

Pour into unbaked pie crust.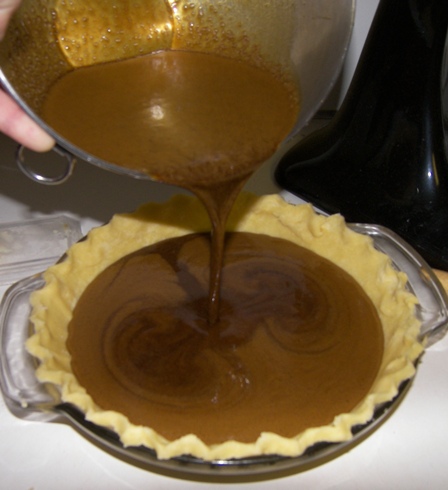 Top with 1 cup of crumbs.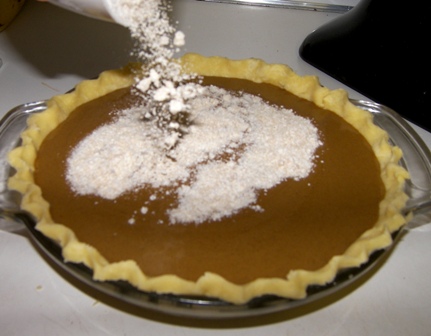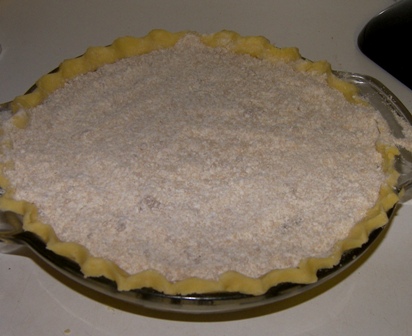 Bake at 375 for 10 min and then 350 for 30 min.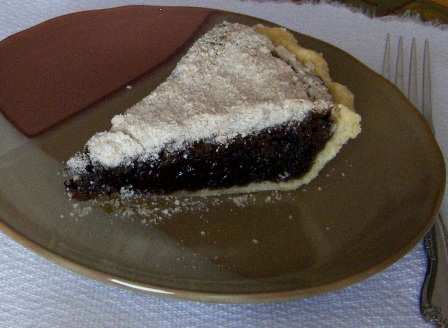 Yum! Make one for yourself! This one didn't last long around here.
Comments