Posted on October 30, 2008
Filed Under Main dishes
I'm not just being gushy about the pizza subs by adding the word 'super' in the title… that's actually the official name of them in the cookbook that I got the recipe out of, which is the 2001 Quick Cooking annual cookbook. They do live up to their name, though, and the 'super' in the title is very fitting.
Another fitting name would be Meat Lover's Sub, what with having 4 different kinds of meat on them.
The recipe called for 6 9″ sub rolls. What I had was 7 6″ sub rolls… don't do the Math because the inches won't hold out. (If any perfectionists out there wonder why I had a 7-pk of rolls instead of an even #, it's because I had stolen one out of there before to make a sandwich because I was out of bread.) I know this is one of those things that you can just throw together and don't need a recipe for, but I wanted to follow the recipe (ingredient-wise) to see if I thought the ingredients went well together and then I'd add or delete stuff from there.
Super Pizza Subs
6 submarine sandwich buns (about 9″), split
1/2 lb. bulk Italian sausage, cooked and drained
1 lb. shaved deli ham
1 can (8 oz.) pizza sauce
1 lb. sliced mozzarella cheese
1 medium onion, halved and thinly sliced
36 mild banana pepper rings
2 pkgs. (3 1/2 oz. each) sliced pepperoni
1/4 lb. thinly sliced hard salami
I toasted the buns first because I thought a little extra crunch would be nice. On bottom half of sandwich buns, layer sausage, ham, pizza sauce, cheese, onion, banana peppers, pepperoni, and salami. Replace tops. Wrap each sandwich in heavy duty foil; place on baking sheets. Bake at 425 for 12 – 15 minutes or until cheese is melted. Serve immediately. Yield: 6 servings.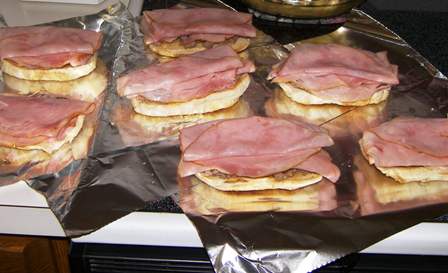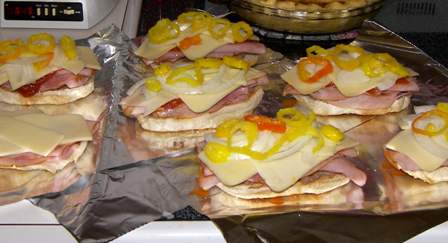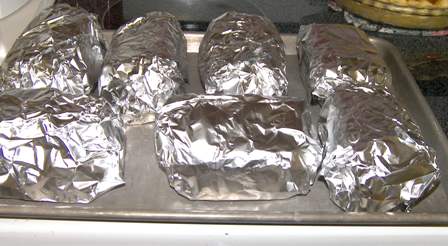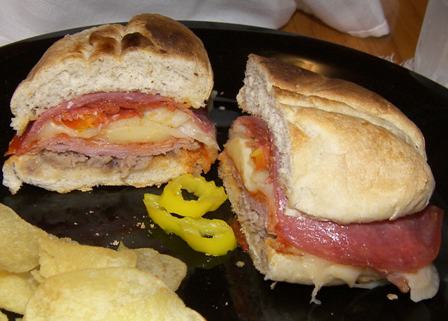 They were great! Yum! Here's what I would change though… use more pizza sauce, go easy on the onions, and sprinkle on some Italian seasoning. Or, I'd saute the onions first, then use the full amount… we're not cracked over raw onions, even though they were baked a little. And then if I'm sauteing onions anyway, I'd throw some sliced raw mushrooms in the pan too. ???? By the way, if you notice that the one sandwich in the front on the far left didn't get all the ingredients, it's because that one is for my picky little eaters to split.
I served them with chips and then had fresh warm apple pie (recipe posted here) and ice cream for dessert…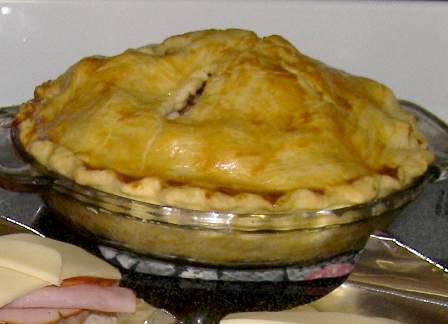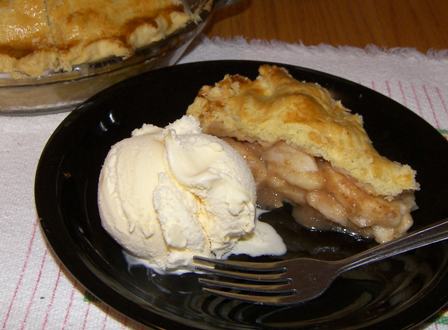 Comments