Posted on July 3, 2008
Filed Under For special occassions, Grilling, Holiday cooking

How are you spending the holiday? …Going out on the lake? …Firing up the grill? …Getting together with family and friends? …Going out to watch fireworks? I don't specifically remember not watching fireworks any year, but I'm sure there was a year or two missed in there somewhere. When we lived in town, we could see them from our house. Fireworks is what I think of first when I think '4th of July', then I think of my oldest brother (Happy Birthday, Tom!), then I think of grilling and burgers and brats. I know, with having a cooking blog, you'd think grilling and all would be first on my list.
Speaking of grilling, I'm sure we'll be doing some. Here are some of our favorites:
Hot dogs, our favorites are Ball Park beef franks…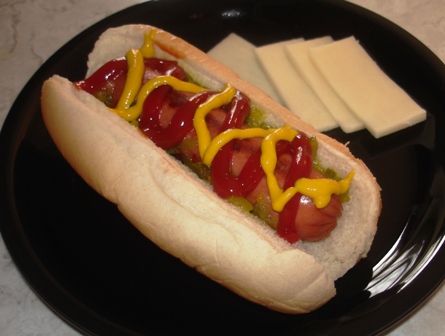 Brats, it's gotta be Johnsonville…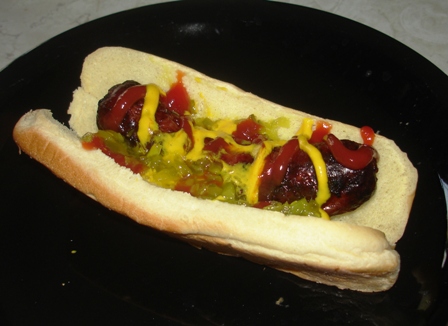 Cheeseburger, this has got to go on the menu this weekend! I'll have to talk to the guy in charge of grilling around here…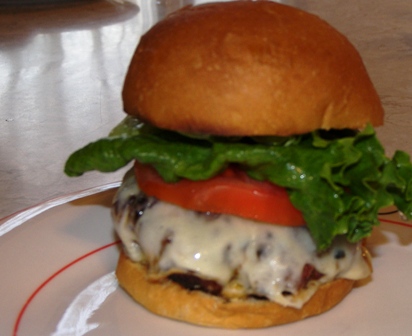 New York Strip Steak, and please don't forget the sauteed mushrooms! Mmmmm…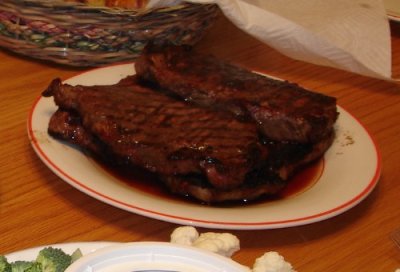 Rib-Eye Steak done medium, this was melt-in-your-mouth tender, didn't even need A1 sauce…
Shrimp and mushrooms grilled on skewers, a great appetizer…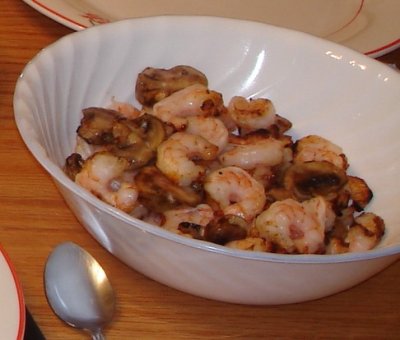 Pork chop sandwich, last but definitely not least! This is the thing out of this whole list that we grill the most. Yup, even more than throwing hot dogs and brats on the grill. Maybe next time we make them, I can remember to get a better picture! They're easy, at least for me, because all I do is set the table…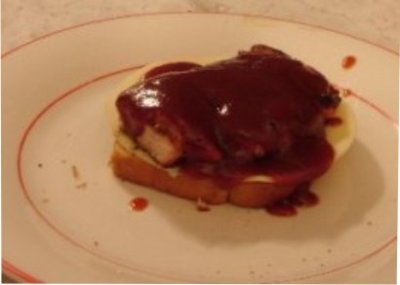 And then I couldn't let the holiday go by without playing around with my beloved for-any-occassion layered finger jello! It's a nice side benefit that it tastes good, too.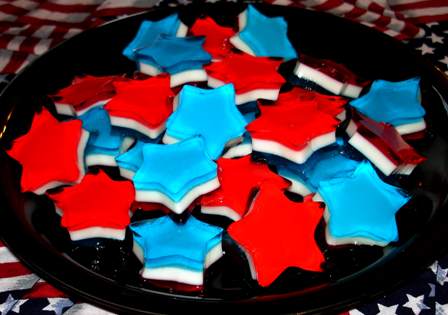 Instead of using a 9×13 pan for a batch, I used a large cookie sheet with sides so it wouldn't get so thick. The red and blue layers each have 2 batches of jello in them and the white layer is all of the white mixture (as opposed to dividing it in thirds). When I cut it into little shapes, it looks better if it's not so thick.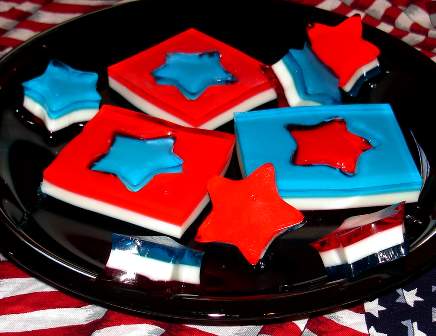 And then you can play around with it a little more and makes squares and cut a star out of the middle, flip it over, and put it back into the hole.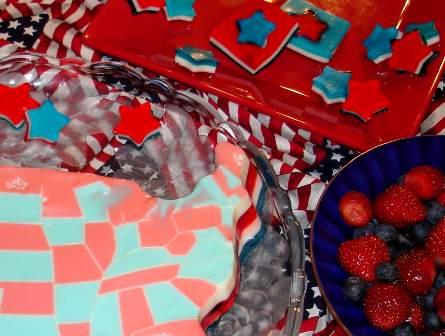 And then you can play around with it a little more and make the United States of America…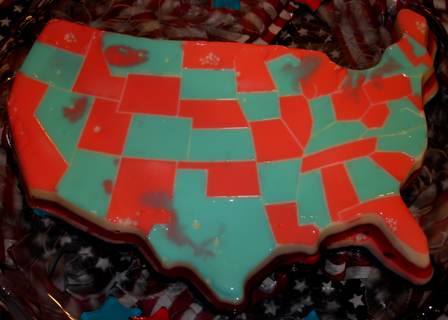 And, being in the spirit of things, this is what I was snacking on just now as I wrote this post…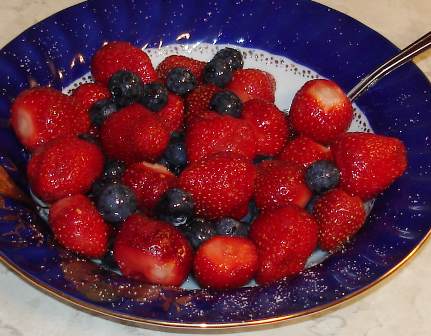 Red strawberries, white sugar, and blue blueberries.
Have a safe and happy holiday!
Comments