Posted on June 12, 2008
Filed Under Side dishes
I've always wanted a recipe for this. I've tried recipes, but they never taste like the ones you get at restaurants, like Perkins and Cracker Barrel. Not long ago, Mama's Southern Cooking posted this recipe. So, last night, I tried them. They were perfect! Tasted just like I hoped they would!
So, now, these will be added to my list of veggie dishes to make for meals. Tiffany (2) will be glad about that. She ate a serving spoonful, then said, "Mo' caccots", ate another serving, and asked for more! She ate 3 servings! They are not low-calorie by any means, but man, are they ever good!
Glazed Carrots
2 pounds of fresh baby carrots
1/2 cup of butter
1/3 cup of sugar, or 1/2 cup of honey (I used sugar)
1/2 teaspoon of salt
In a small pot, add the carrots and cover with water. Bring to a boil.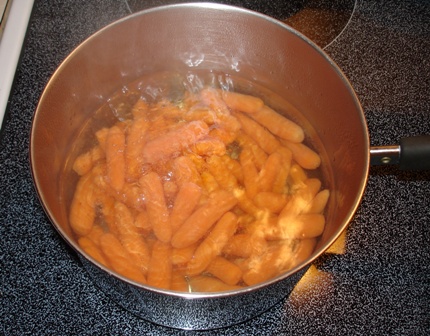 Reduce heat, cover and simmer over medium heat for about 10 minutes. Drain. Set aside.
In a saucepan, melt the butter and the sugar.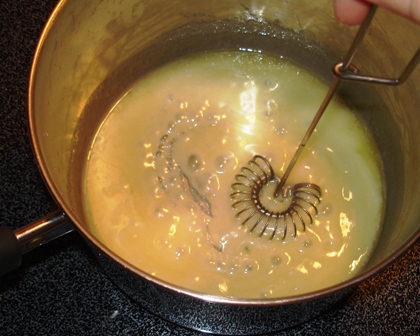 Add the carrots and salt. Saute over medium-low heat until carrots are fork tender.


This could take anywhere from 10 to 20 minutes depending upon the size of your baby carrots.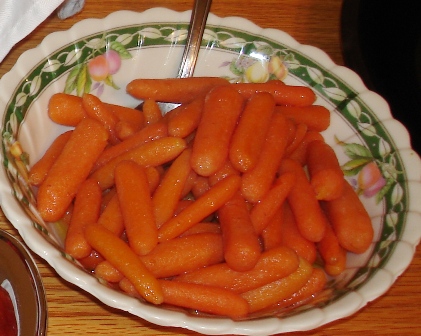 Mmmmmmm! Delicious!
Here is the rest of our meal. I'll post the other 2 recipes too (breadsticks and chicken), but for lack of time right now, that will be in later posts. That chicken is awesome. It's breaded, fried, and topped with cheese and speghetti sauce. I make it now and then, but haven't featured it yet.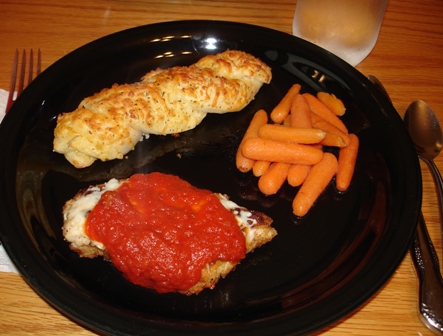 Comments