Posted on June 10, 2008
Filed Under For special occassions
I just ran across some pictures of a baby shower that I was at recently. So, I'll post pictures of the food in case anyone needs any ideas if you're planning one. As I go to more baby showers, I'll be sure to take pictures of the food and post them. I'd love to post some other pictures too, like of the washline game we played, but I guess I'll just stick to the food.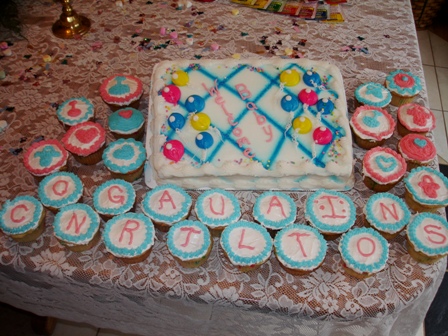 This baby carriage was so cute. Someone did a good job on it!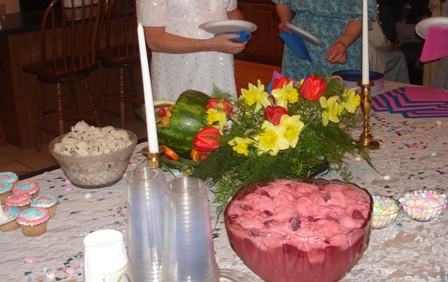 The girl in the white dress is the new mother-to-be… lookin' good for 8 months pg! We also had chips and dip, which you can't really see on any of the pictures.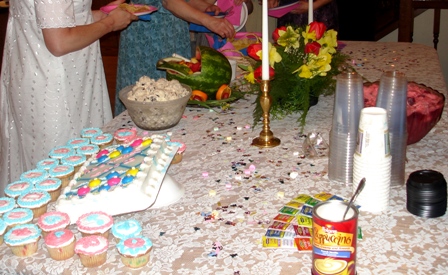 ——————————————————————————————————–
This shower was from a couple years ago. We had a baby boom at church and one of them was a first-time mom.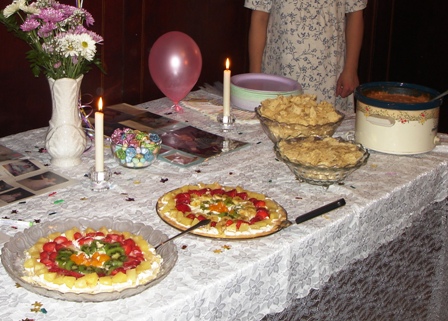 That fruit pizza was great!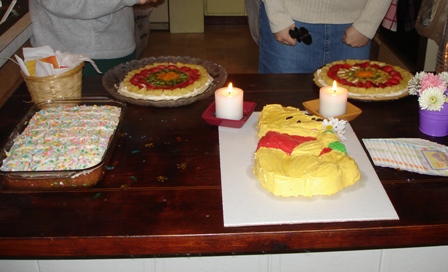 The ice cream wasn't out yet on this picture. We also had hot chocolate made with melted candy bars. It was SO good. I need to get that recipe from my friend who made it.
———————————————————————————————————
And I'm also adding a couple pictures of the baby shower that my friends did for me just before Lexi was born 5 1/2 years ago. I don't have digital pictures of it, I just scanned a page of Lexi's baby album, so the quality isn't as good.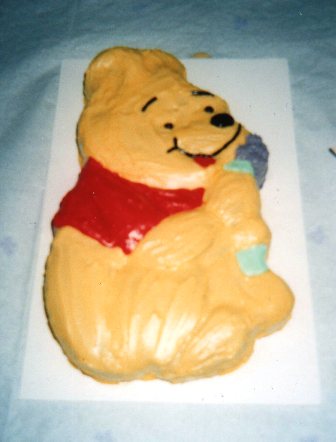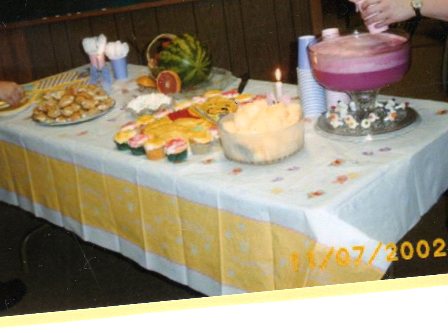 Notice there's another watermelon baby carriage. That must be THE thing!
What other foods have you seen at or made for baby showers?
Comments