The reason the recipe this week is out of my comfort zone in NOT because of using an ingredient I don't like or because it seems like a weird ingredient combo. It is because right in the recipe directions there is the phrase "or the cans will explode".
We're talking canned cans, which are much thicker than pop cans. I have heard (but never seen) a can of Diet Coke explode. And I have cleaned up several DC can explosions in the freezer (you know, cooling it down quickly then forgetting about it) and in the car (winter time in WI). If a thin pop can can create that much of a bang and a mess, I don't even want to be around a regular can exploding. And I just had to think of the poor people who discovered that they do explode if you let the water boil dry. Also, I just cannot imagine 'covered with water' being such a magical thing to keep a can from exploding. So, because of these reasons is why I've never made this, even though I always thought it sounded so good!
But, here we are, kitchen still intact, no wild stories to tell, and a delicious dessert eaten!
Eagle Brand Milk and Pineapple Rings
Remove labels from Eagle Brank milk cans.

Set 4 cans in 4 qt stainless steel kettle. I did only 2 cans and used a smaller kettle because I don't have a bigger kettle, but that's another story… what happened to my big kettle. Fill with cold water. Turn on medium high heat until it cooks, then turn down to medium.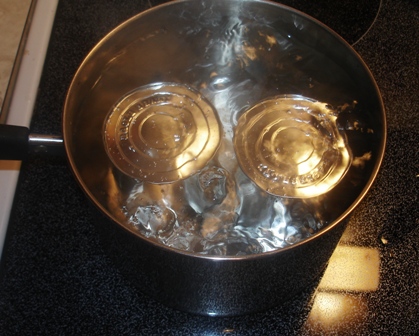 Keep adding warm water. Do not let the water evaporate or the cans will explode. Boil for 3 hours. Cool. Drain cooled pineapple rings and arrange on plate. (One can of Eagle Brand milk should be just right for 1 can of pineapple rings.)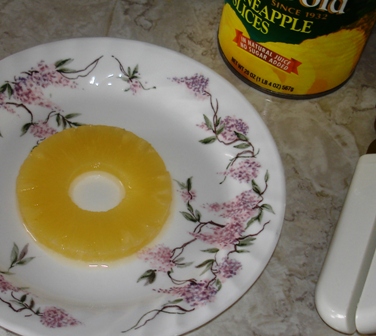 Open both ends of the milk cans. Remove one end and press the other end so that about 1/4″ sticks out of the end. Slice along the can with a sharp wet knife, slide onto pineapple ring.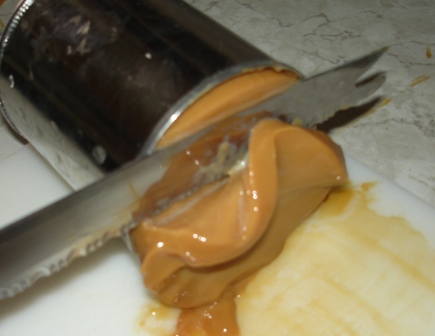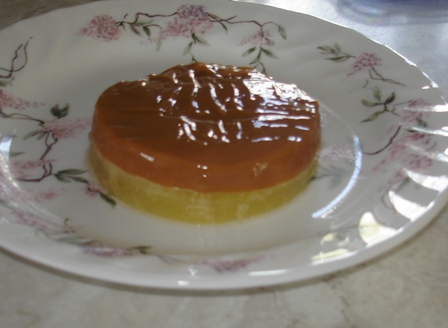 Top with Cool Whip and a cherry.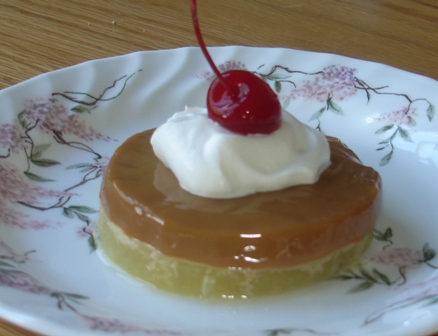 Man, this stuff is good! That milk tastes like caramel. And caramel goes great with pineapple! I'm not scared anymore to boil cans of milk and I'll make this again sometime! I'm also going to try that 'caramel' in a recipe that calls for caramel and see how it tastes. That was amazing to me how a can of white liquid could turn into a can of brown solid (soft solid).
Just thought of something I should mention yet so you don't learn the hard way like I did. If you have a Pampered Chef can opener, it'll go on the can like this: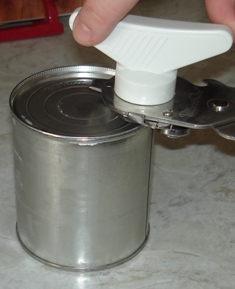 That works great for the one end, but not for the other end (the end that you push on) because this can opener takes the lid off, including the rim. And the rim does not fit thro' the can when you go to push on it!
So, use a can opener that goes on the side of the can, not the top of the can. Thankfully, I kept my old Walmart can opener when I got my Pampered Chef one a few years ago!
Comments