Posted on March 25, 2008
Filed Under Desserts
Ah, we used to chant that alot. Things were funnier back then.
I'm not screaming for ice cream, but I do feel like screaming, I especially felt like it last night! We were having what looked like a good ol' fashioned WI blizzard out there… that's when big snowflakes are flying horizontally past the window instead of falling vertically. I'll bet the snowflakes going past our windows didn't land till they got to Tims, a mile away. Thankfully, the snow didn't amount to much, but really, it's the end of March! And we just got dumped with snow last week.


And we still have plenty left.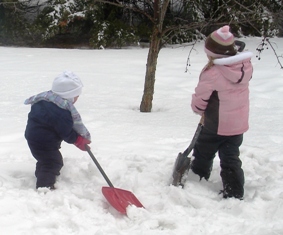 And it's snowing at the moment!
Anyway, what does that have to do with ice cream? Like the saying "When life gives you lemons, make lemonaide", well, we got snow in March, we want to make snow ice cream.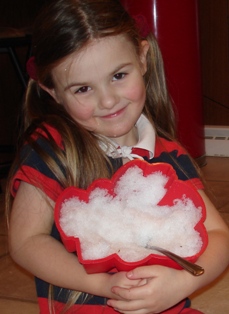 Snow is one ingredient and I think milk of some sort too. But, I haven't been able to find a recipe for it, so I'm wondering if any of you can help us out. I know, seems like kind of a funny recipe to have in a cookbook, but it seemed less weird all the time as I was finding recipes for suet balls for birds, playdough, laundry detergent, and dandelion gravy! I never did find a recipe for snow ice cream though.
So, do any of you have a recipe for snow ice cream? If so, and you have the time, you can leave it in a comment. Thank you!

Comments