From my mom…
Easy Cinnamon Biscuits (not sure of the real name, if there is one)
2 7.5 oz cans Pillsbury biscuits (10 biscuits per can)
2 handfuls brown sugar
Cinnamon
8 oz Cool Whip
Grease 9×13 pan and put biscuits in.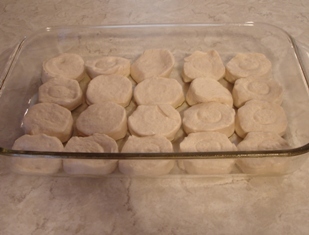 Sprinkle brown sugar and cinnamon on top.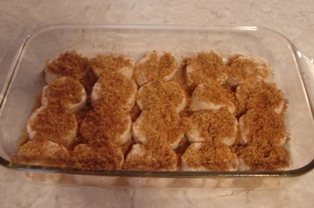 Spread Cool whip on top.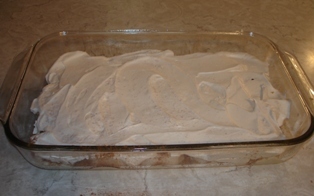 Looks more like a dessert now, doesn't it?


Bake at 375 for about 20 minutes.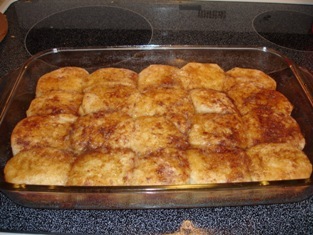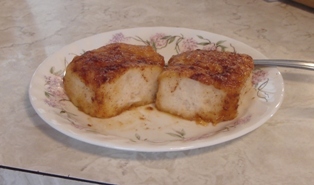 These are great!!!!! There's a goo at the bottom and next time, I'm planning to add some pecans on top before putting on the Cool Whip. They take very little time to assemble, plus no rising time. Very good! Keep on hand for a warm breakfast on busy mornings!
From my mom-in-law…
Yum Yum Pudding
60 Ritz crackers
1 stick butter
2 qt vanilla ice cream
2 boxes instant vanilla pudding
1 1/2 cups milk
Crush crackers. Mix with melted butter. Spread out in a 9×13 pan and bake at 350 for 5 min. (I made a half batch for us, so used a smaller pan here and should've used a smaller bowl later!)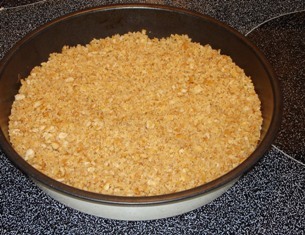 Beat softened ice cream. Add milk and pudding. Put crumbs in the bottom of a serving dish, saving some crumbs to sprinkle on top.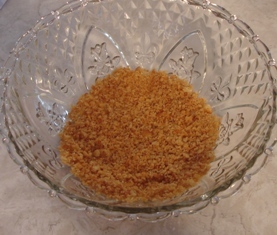 Pour ice cream/pudding mixture over crumbs.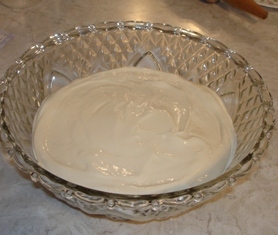 Top with remaining crumbs.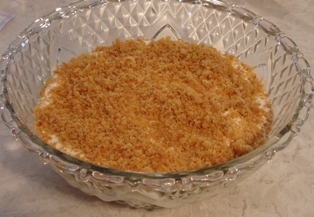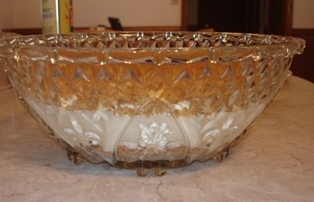 Store in refrigerator (not freezer). Yum is right! I didn't remember having it before and as I was making it, I was so tempted to add some chocolate for an extra layer. Glad I didn't because it was so good!!!! Lots of buttered toasted crackers!