Posted on July 31, 2009
Filed Under Cookies and bars
V-A-R-I-E-T-Y!!!! That's what's so fun about these cookies! You know in the grocery store, in the baking aisle, how there are several shelves full of cake mixes? Red ones, yellow ones, white ones, brown ones, confetti ones, pink ones, orange ones, blue ones… are there blue ones? Not sure about that now that I think of it.
And you can make even more variety! You can mix the colors too… make brown and pink (chocolate and strawberry) for your daughter's slumber party… when you're rolling the dough into balls, make them half the size they should be, then smash a brown and pink one together and put it on the cookie sheet.
I should've made a bunch of different kinds and then featured them all. But, I guess I'll just feature them using one kind. The best flavor ever in the world of food.
Chocolate.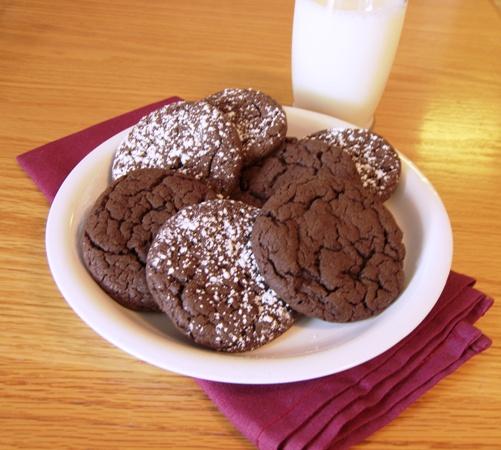 This recipe is adapted from the Tasteful Delights cookbook.
Cake Mix Cookies
1 cake mix
2 eggs
1/2 cup oil
1 Tbsp. flour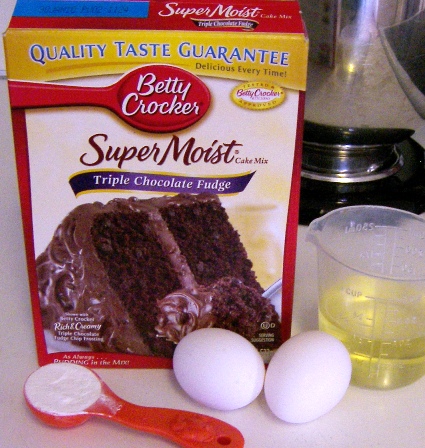 Don't you just wonder what magic that little tablespoon of flour does? Seems like it wouldn't make enough difference for the bother. Next time, I should be really daring and omit it, and see what happens.

Beat all the ingredients together. Roll into balls and put on cookie sheets.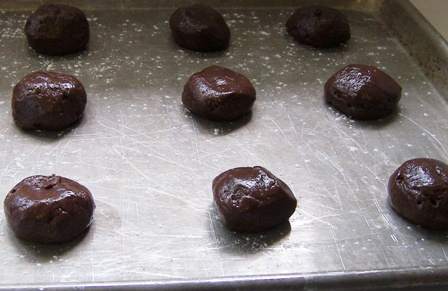 Bake at 350 for 11 minutes.

 Yum. They have cracks in them. I like when cookies have cracks like that. Makes them look soft and chewy.
Sprinkle with sugar. I used powdered sugar. I just sprinkled some of them because I think I like the looks of them better without.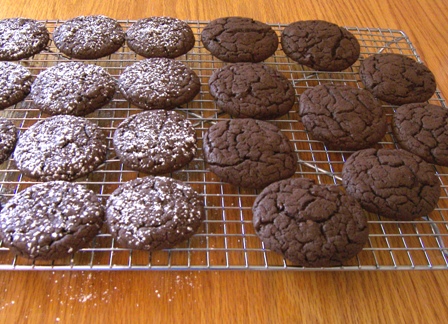 Actually, I think I like them best some with and some without. You know, variety.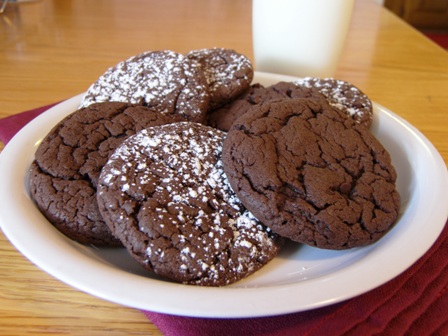 Comments