Posted on June 25, 2009
Filed Under Pies
I just thought it would be ideal if I'd post this BEFORE the strawberries are completely over! You know, that way you could still try the recipe without having to go to the grocery store and buy some. How many of you have fresh strawberries in little square boxes in your fridge right now? Me! *raises hand*
I made this pie last evening and it lasted only about 24 hours. We have 2 big people and 2 little people here. And we all like strawberry pie! So… I'm gonna make another one this weekend!

It is just so refreshing and bursting with juicy-berry flavor and so pretty!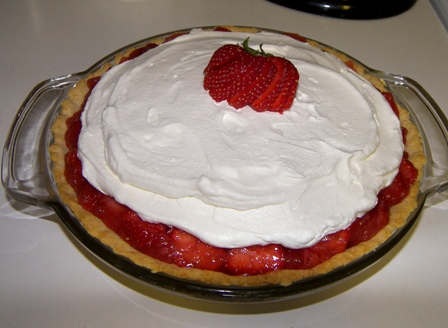 This recipe comes from my mother-in-law. There is something about this strawberry pie that makes it stand head and shoulders above regular fresh strawberry pie. You can't tell it by looking at it. It's a hidden feature, until you cut it and serve a piece…
It has a cream cheese layer hidden under those strawberries! Mmmmmmm!
Fresh Strawberry Pie
Crust:
1/4 cup butter
3 Tbsp. boiling water
1 cup Bisquick
Mix and press into a 9″ pie plate. Bake at 375 for 15 minutes.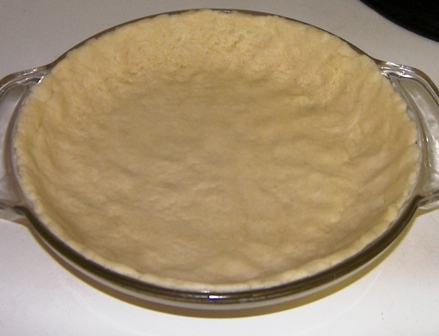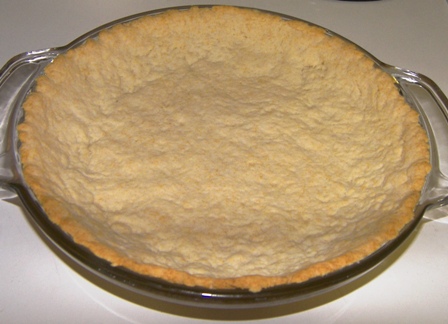 Cream cheese layer:
1/4 cup powdered sugar
4 oz. cream cheese
3/4 cup Cool Whip
Mix and spread on cooled crust.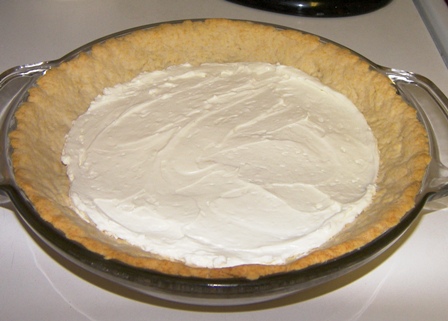 Strawberry layer:
1/4 cup instant Clear Jel
3/4 cup sugar
4 cups sliced fresh strawberries
1/2 cup water
Add the water to the strawberries. Mix sugar and Clear Jel together. Sprinkle over the strawberries and mix in.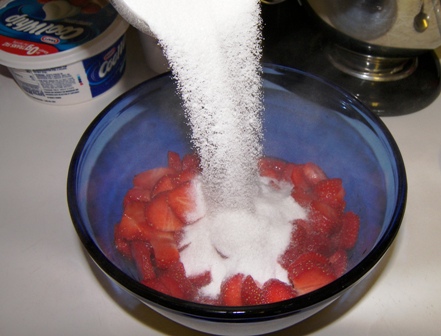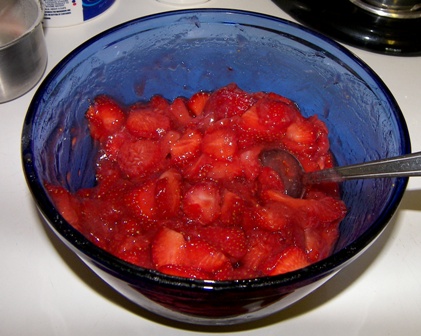 Pour over cream cheese mixture.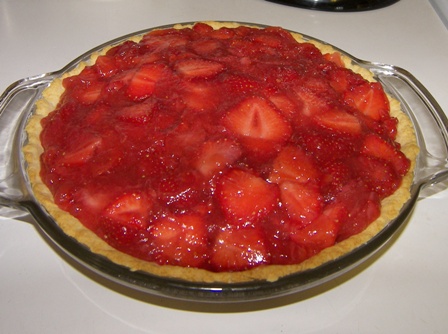 Top with more Cool Whip.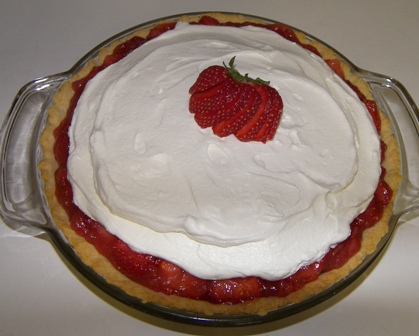 Chill. It sort of sets up right away, but it's best if it chills for a couple hours.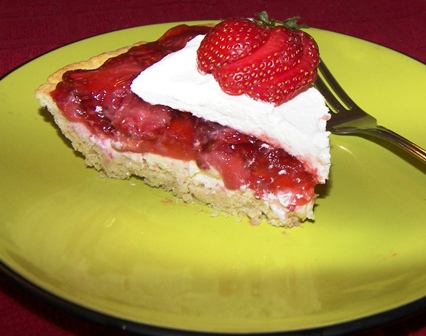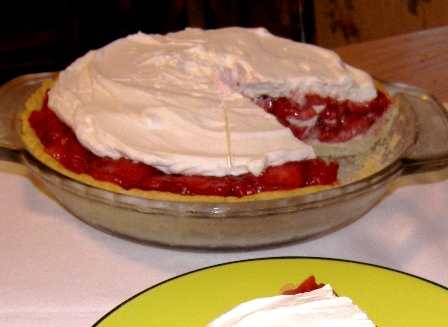 Important note ???? :When peaches are in season, please remember this recipe… it works great to substitute the strawberries for sliced fresh peaches. I wonder if it would work to substitute other fruit too, like blueberries or raspberries.
Comments