Posted on February 11, 2009
Filed Under For special occassions, Garnishing, Holiday cooking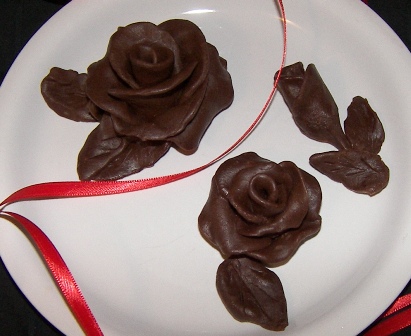 Valentines Day… Chocolate. Roses. What a perfect time to merge the two and make Chocolate Roses! Actually, it isn't just a Valentines treat, it's timeless decor for any table or dessert year-round.
I've been wanting to try these for awhile. But they always looked so complicated. But they still intrigued me. So, I finally made some…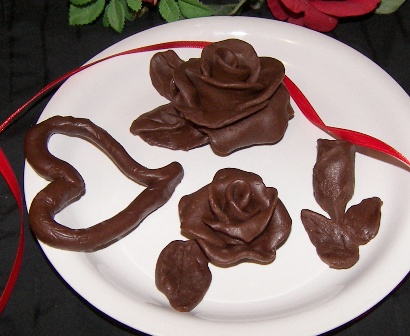 This is all you do:
Take about 2/3 cup of chocolate chips and melt them. Add about 3 Tbsp. light corn syrup.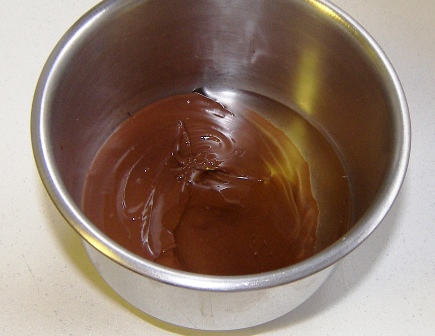 Stir until mixture starts pulling away from the sides of the bowl and starts balling up. It'll be kinda like taffy. Dump it out onto a piece of plastic wrap and flatten. Cover with more plasic wrap and refrigerate for a half hour or so.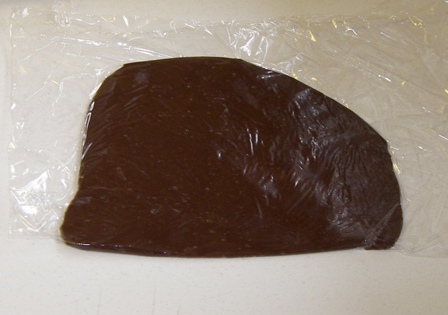 Get it out and pull a chunk off, about a tsp., and roll it around with your fingers till it's a smooth ball, then flatten it into a petal. Make 6 -10 petals, depending on how big you want your rose.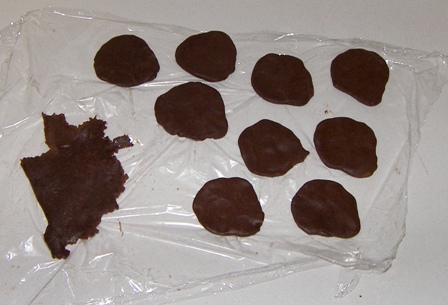 Take one of the petals and roll it up loosely. Use your finger to bend the top back just slightly.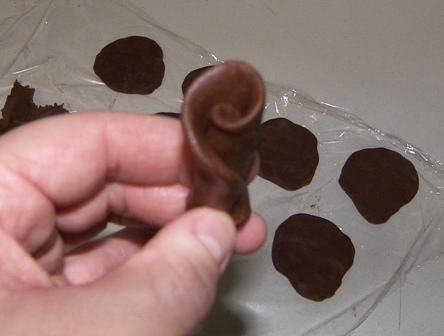 Take the next petal and start it just behind where the first petal ended.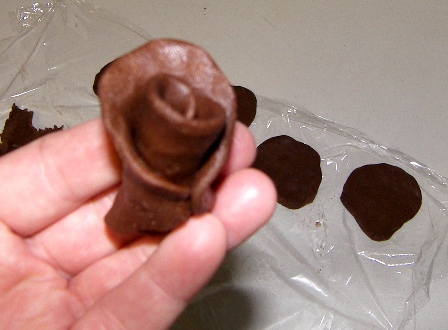 Continue like that until all the petals are used up, bending the tops back slightly as you go. When your rose is done, cut off the stem (which will have gotten quite chunky) so the rose can sit flat. Or, go ahead and try making it thin and having a long-stemmed rose! I might try that next time.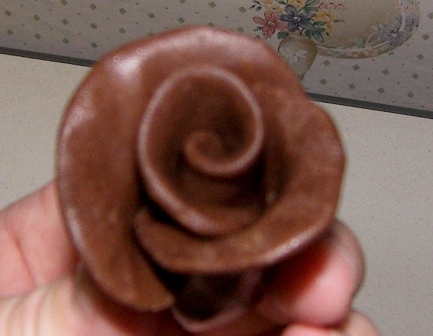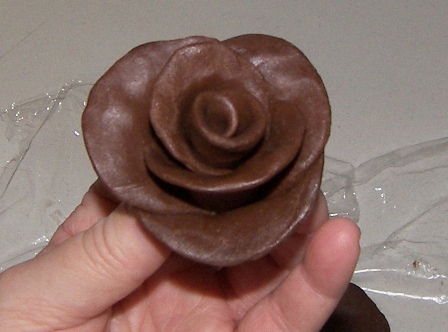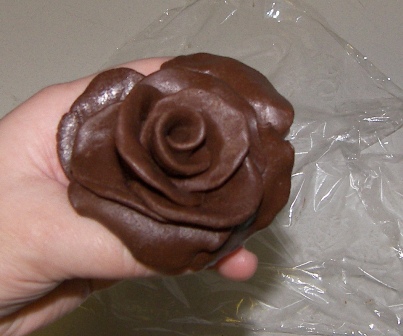 I tried a rosebud by using only 2 petals. After making 2 roses and 1 rosebud and the leaves, I had some chocolate left yet, so I just made a heart with it. So, what you see on this plate is how much 2/3 cup chocolate chips makes.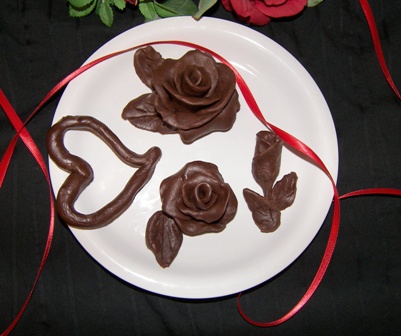 Now what I need is a nice dessert to put them on. ???? But, I don't have one, so I'm just gonna keep them in the freezer and whip 'em out sometime when I need some quick dessert decor!
So, what do you think? You gonna try them?

Comments