Posted on February 9, 2009
Filed Under Holiday cooking
Ok, enough of the chili soup and fry bread! And it IS warming up outside too! Yesterday felt like Spring! Yay!
We'll have a Valentines 'Cooks in Training' post later this week with a couple Valentine ideas that Lexi and Tiffany are working on (and that I'm being the damage control person on) and another Valentines post or two, but for now, I'll just pull up some ideas from previous posts from other years.
Conversation hearts (featured here) out of angel food cake and glaze and frosting…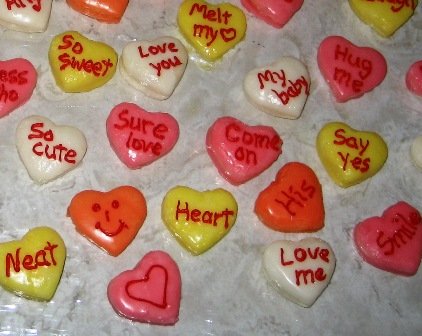 My family has an annual Valentines supper… Mom started making heart-shaped food for Valentines supper fun when we were little kids and she faithfully did it every year, then when we got older, we got more involved and now it's become a tradition. Over the last few years, the menu has changed every year, but this year is planning to be the Valentines meal menu we grew up with, complete with little heart shapes of bologna in the lettuce salad. 🙂
Here are samples of the last couple years:
… and the links to the posts (2007) (2008)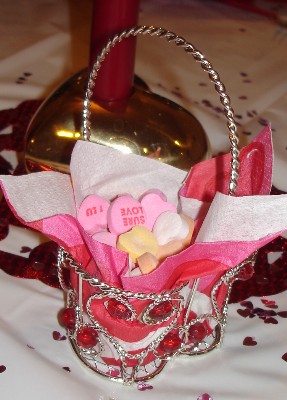 Simple easy decor… a little basket, a napkin, and candy.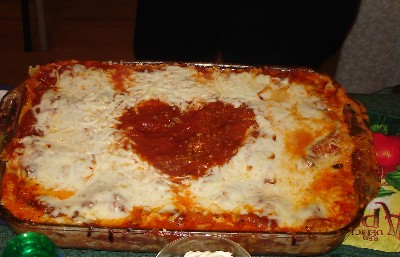 Lasagna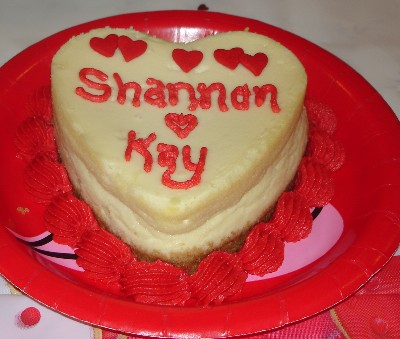 Cheesecakes to share. They're about 4″ wide. We put them on the table right away and used them as place markers.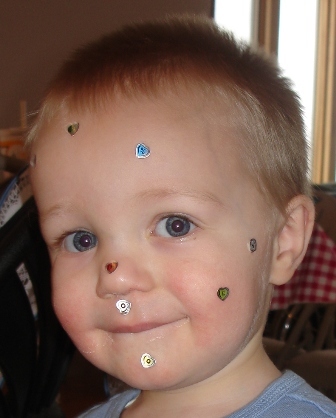 Decorate the kids.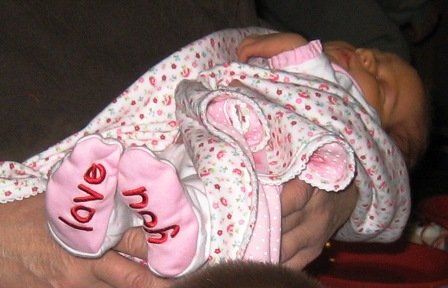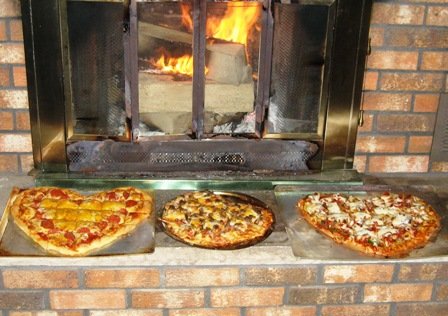 Heart-shaped pizzas staying warm by the fire till serving time.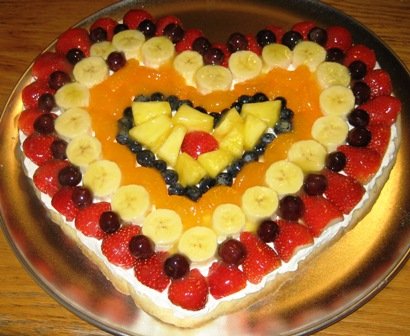 Fruit pizza. Yum, this picture makes me hungry for some. This recipe is actually featured here.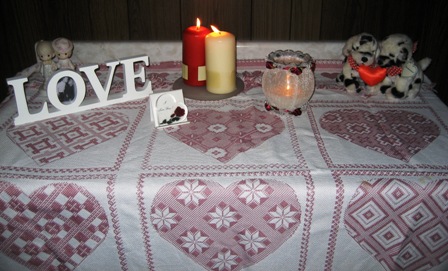 Any Valentine decor or food ideas from you? We'd love to hear them! 😉
Comments