Posted on December 18, 2008
Filed Under Holiday cooking, Snacks
I love party mix! For me, it is another 'must' for the holiday season! As much as I like it, I oughta make it year-round. It freezes well, so I could make a big batch and get a small bag out of the freezer as needed. Do any of you do that? Or is it more of just a holiday snack for you, too?
One thing about party mix is that is so variation-friendly. You can replace some of the Chex for other unsweetened cereal, you can use mixed nuts or peanuts, you can use different shapes of pretzels, and then the cracker part can be any kind of small cracker, cheesy crackers, bagel chips, or whatever. I don't think I've ever made it the same twice.
I do use a recipe to get the total amount of cups about right for the amount of sauce, then follow the sauce recipe exactly. And where this recipe comes from is… the back of the Chex cereal box, but I bake it instead of microwave it.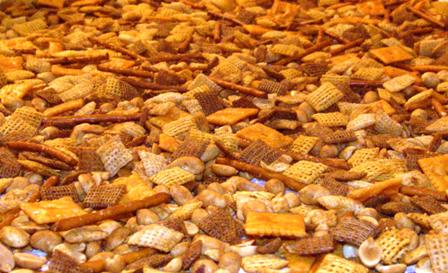 The Original Chex Party Mix
3 cups Corn Chex cereal
3 cups Rice Chex cereal
3 cups Wheat Chex cereal
1 cup mixed nuts
1 cup bite-sized pretzels
1 cup garlic-flavor bite-sized bagel chips or regular-size bagel chips, broken into 1″ pieces (I used Cheezits)
Or about 12 cups of any combo of the type of things listed above
6 Tbsp. butter or margarine
2 Tbsp. Worcestershire sauce
1 1/2 tsp. seasoned salt
3/4 tsp. garlic powder
1/2 tsp. onion powder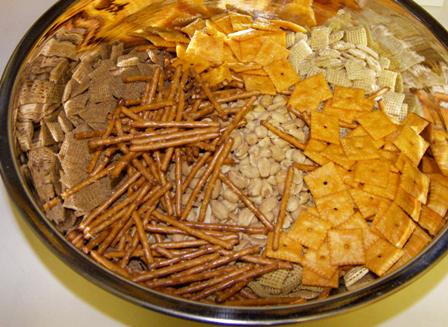 In a large bowl, mix cereals, nuts, pretzels, and bagel chips; set aside. In small microwavable bowl, microwave butter uncovered on High about 40 seconds or until melted. Stir in seasonings.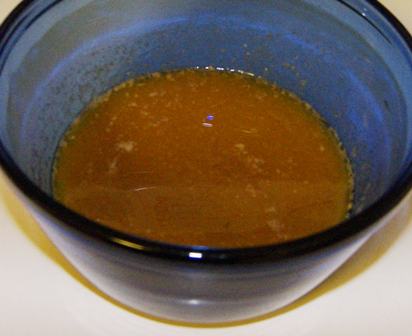 Pour over cereal mixture; stir until evenly coated.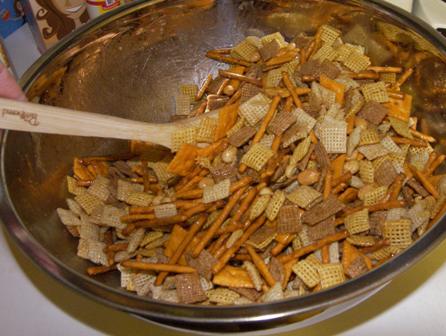 Microwave uncovered on High 5 – 6 min, thoroughly stirring every 2 minutes OR spread mixture out onto baking sheets and bake at 250 for 1 hour, stirring every 10-15 minutes.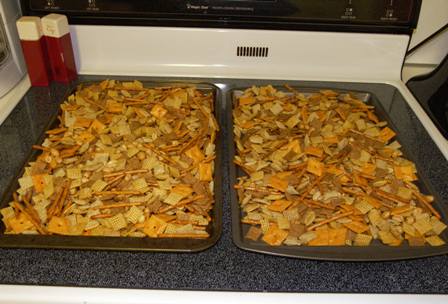 Spread on paper towels to cool.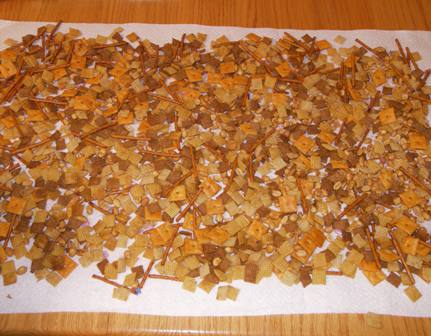 Store in airtight container.
So… what all do you put in your party mix? My sister, Jan, is looking for new ideas too. We just talked about it a couple days ago. And neither of us gave each other any good inspirations.
Comments