Posted on January 3, 2008
Filed Under Holiday cooking
This was definitely a highlight of 2007! Seth and Kris and Seth's sister Melinda cooked a Scandinavian meal for our family on Christmas Eve. Seth and Mel are part Norwegian.
Here's a sample of the meal…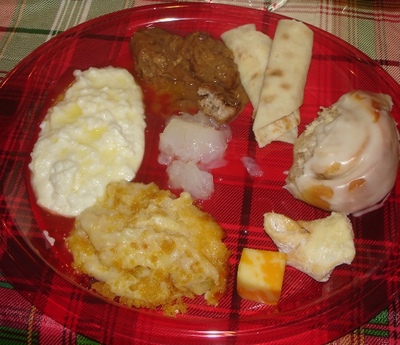 Starting at the top is Swedish Meatballs…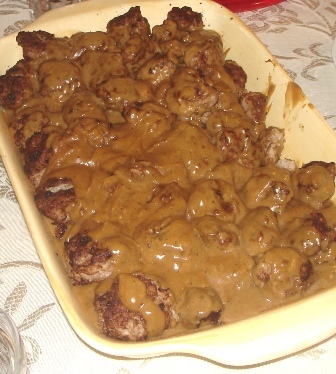 These were really good, and tasted pretty 'American'.
Next (going clock-wise) is Lefse…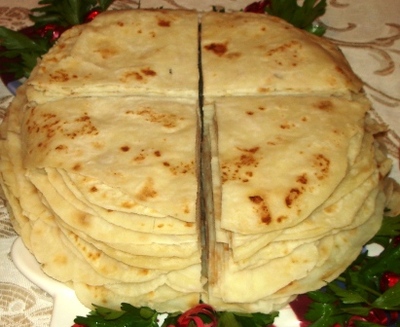 We spread butter on it, like you do on bread, rolled it up and ate it. I could've eaten more of this!
Next is Swedish Tea Ring and cheese…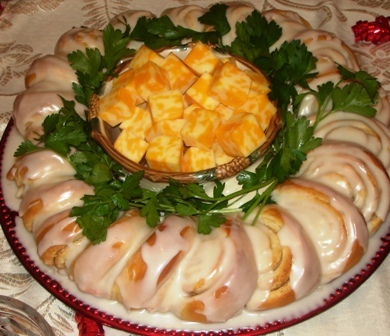 These were as good as they looked, comparable to glazed cinnamon rolls.
Next is Fauteemons (the English term for that is 'love knots')…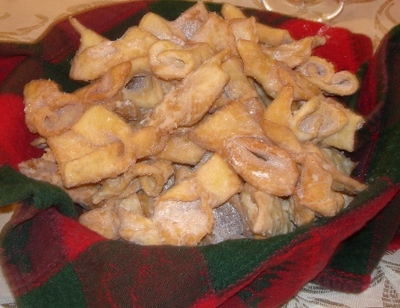 This was a pastry-type thing with powdered sugar on. Tiffany ate several of these! They were really good!
Next is just a piece of cheese from the tea ring plate.
Next is Christmas Potato Casserole…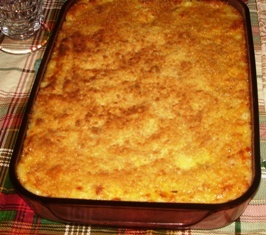 This was my favorite! I'm not sure if it is a Scandinavian food, but Kris said her MIL makes it along with the meal. I don't know what all was in it, but it was SO good!
Next is Cream of Mush…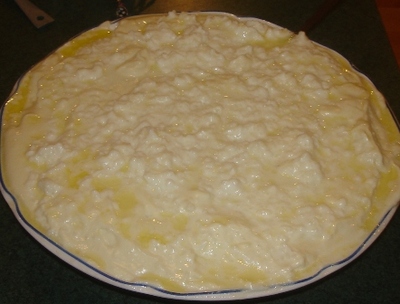 This was really good too, but a little more bland. It's rice and a bunch of milk, simmered for a few hours. The rice gets so soft that the grains aren't recognizable anymore. The dish is coated with thick cooked cream, then the mush is poured in and butter drizzled over.
And in the middle is Lutefisk…

The first clue that you might not want to take alot of this is the smell!

I took a very small portion and wasn't tempted at all with seconds! It's a very strong fish flavor. It seemed pretty common that people don't like it until they acquire a taste for it.
Butter, butter, butter!!!!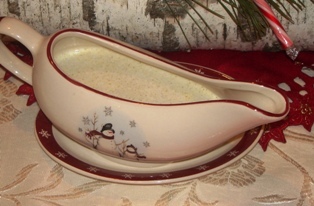 This was a dish of melted butter on the table to drizzle over the lutefisk (it needed all the help it could get!

) and over the cream of mush. Lots of butter was used with this meal… mmmmm!!!
And 2 more things that I didn't get a picture of with the rest of the meal are the orange salad…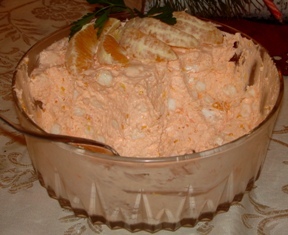 and the Triple Layer Chocolate Silk Pie…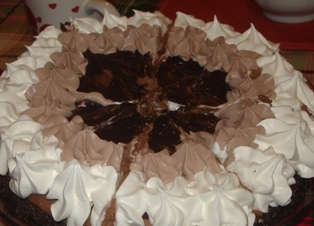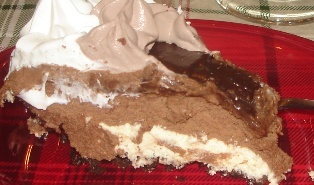 These were not traditional, they were just to go with the meal… like we needed more food!

I think Kris actually invented the silk pie recipe.
Just a couple extra pictures yet…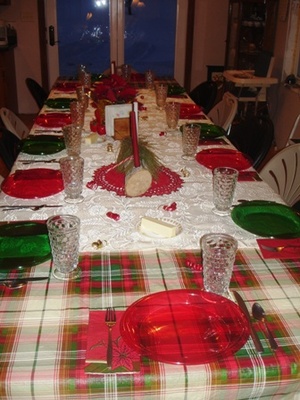 The table is set.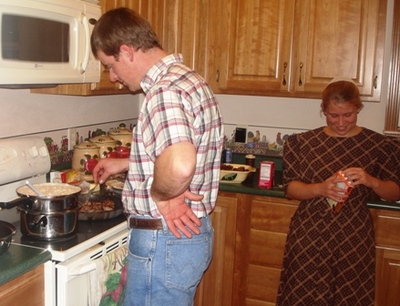 Cooking the meal… Seth and Melinda. I didn't get a good picture of Kris, who actually made most of the meal.
Are any of you familiar with any of these foods? I'm thinking about moving over to Sweden or Norway!