I've been craving fruit pizza ever since it got warm outside. It's such a good summer dessert!
Fruit Pizza …from the Taste of Home 2nd Edition cookbook, with some personal preference changes by me
1 pkg (20 oz) refrigerated sugar cookie dough …I make a cookie dough from scratch, then measure out 20 oz.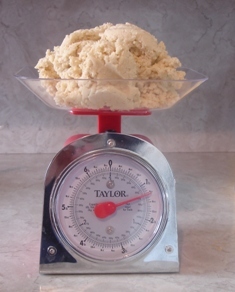 I think homemade is tastier… my recipe (featured here) has nutmeg in it.
1 pkg (8 oz) cream cheese, softened
1/4 cup powdered sugar
1 carton (8 oz) frozen whipped topping, thawed
Kiwi
Bananas
Mandarin oranges
Grapes
I've never put kiwi in. There are other fruits I like better. Here's the order and fruits I use: mandarin oranges and grapes, bananas, strawberries cut in half, pineapple (fresh, not canned! it's the best!!), blueberries, mandarin oranges, bananas, and one marichino cherry in the middle. I vary the order sometimes, but it's always those fruits.
Glaze:
1/4 cup sugar
1/4 cup orange juice
2 Tbsp. water
1 Tbsp. lemon juice
1 1/2 tsp. cornstarch
Pinch of salt
Pat cookie dough into an ungreased 14″ pizza pan.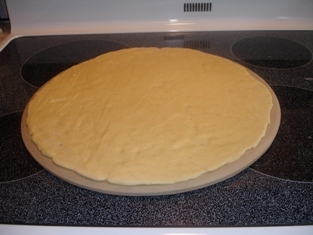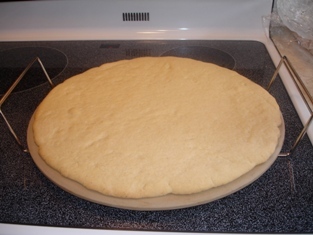 Bake at 375 for 10-12 minutes or until browned; cool.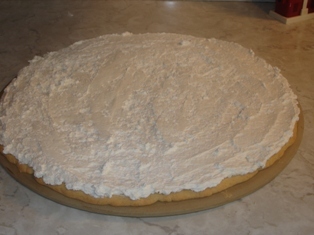 In a mixing bowl, beat cream cheese and powdered sugar until smooth. Fold in whipped topping. Spread over the crust.
Arrange the fruit on top. In a saucepan, bring sugar, OJ, water, lemon juice, cornstarch, and salt to a boil, stirring constantly for 2 min or until thickened. Cool; brush over fruit. I make the glaze and let it cool while the crust is cooling. I'd think if you'd put the fruit on, THEN make the glaze, that the bananas would be brown by the time it's cooled. As soon as I get the first ring of bananas on, I glaze them. Then I put the rest of the fruit on and glaze the whole works. I use a pastry brush.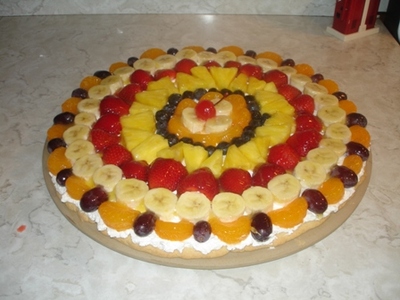 Store in refrigerator. Yield: 16-20 servings.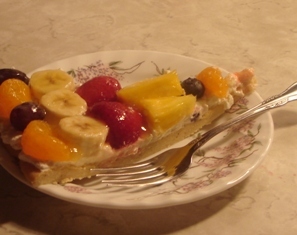 Now tell me, are you in the mood for fruit pizza?
Comments