I can't believe that I just got done sitting and watching a Strawberry Shortcake cooking show !

It's on a video that Lexi was watching. What's even scarier is that I'm tempted to try one of the recipes!!! There was ice cream pie, fudge, cookie pops, and ice cream cone cupcakes. So, if I do try the fudge featured by Angel Cake, I'll quietly do it in the privacy of my own kitchen and not tell you all.

——————————————————————————————–
Got a dessert idea here. Something easy to keep on hand. And VERY easy to make! It's a trifle using an angel food cake, pie filling, and Cool Whip, plus cream cheese and powdered sugar if desired. I do it with or without the crm cheese & p.sugar.
1 angel food cake mix
4 oz cream cheese, softened
1/4 cup powdered sugar
8 oz Cool Whip
1 can fruit pie filling, any flavor
Bake angel food cake mix according to the directions. Let it cool at least one hour. Rip about 3/4 of it in pieces and put some in the bottom of a trifle bowl or regular dessert bowl.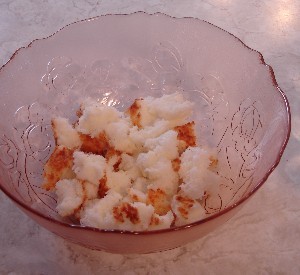 Beat cream cheese with powdered sugar. Fold in Cool Whip. Spread some of the mixture on top of cake pieces (or just use Cool Whip).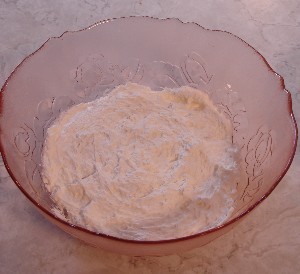 Spread any flavor fruit pie filling on top of Cool Whip mixture.


Repeat layers. You can garnish the top with extra Cool Whip and/or filling.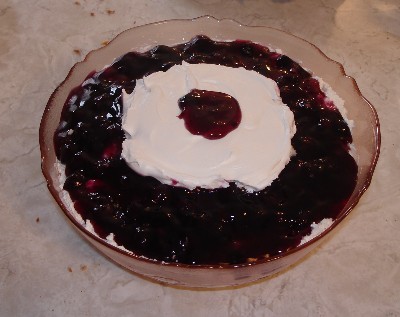 …Blueberry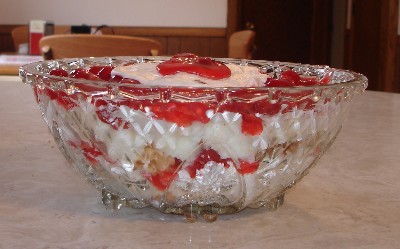 …Cherry