Parmesan Potatoes
Glazed Meat Loaf
Salad
Crescent Rolls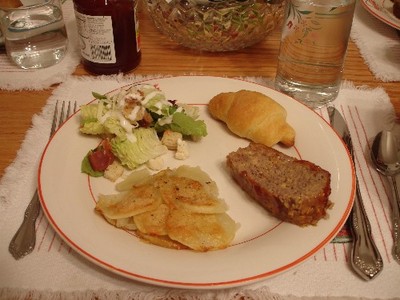 Parmesan Potatoes …This recipe was given to me by my friend Karen from MS. She said it's one of their favorites and I can see why, esp the top layer! Her husband does a lot of grilling, too. Thanks for the recipe, Karen! (She doesn't have a site, but she visits here.

)
4 medium potatoes, thinly sliced, peeled too
1 sm onion, thinly sliced in rings (Karen said she doesn't add quite that much, so I didn't either)
3 T. butter, melted
1/4 c. grated parmesan cheese
1/4 tsp. salt, pepper, 1/8 tsp. garlic powder (Karen said 'or seasonings of choice', but I used these)
Place 1/2 of the potatoes in greased pan (9×13 or smaller).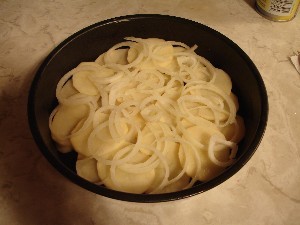 Top with onion rings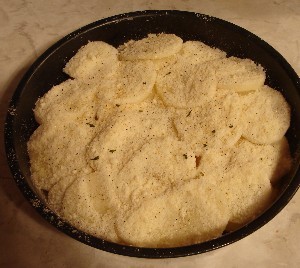 and remaining potatoes; drizzle with butter. Sprinkle with parmesan and seasonings.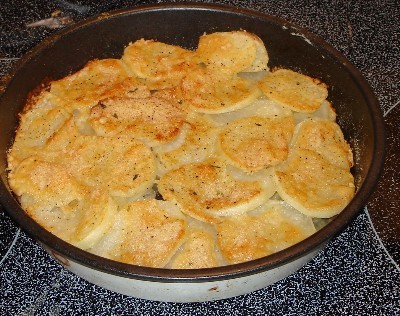 Bake uncovered at 450 for 25 min or until potatoes are soft and brown.
Very good!!! Will definitely make again! I made a half batch so we wouldn't have leftovers.

Glazed Meat Loaf …This recipe comes from the 2006 Taste of Home Annual Cookbook.
2 eggs, beaten
2/3 c. milk
1 1/2 c. (6 oz) shredded cheddar cheese
1 c. crushed saltines (about 30 crackers) I used Ritz crackers.
1 c. finely shredded carrots (um, I skipped the carrots, didn't feel like shredding them)
1/2 c. finely chopped onion
1/2 tsp. salt
1/4 tsp. garlic powder
1/4 tsp. pepper
2 lbs lean ground beef
1/2 c. packed brown sugar
1/2 c. ketchup
2 Tbsp. Dijon mustard
In a large bowl, combine the eggs, milk, cheese, saltines, carrots, onion, salt, garlic powder, and pepper.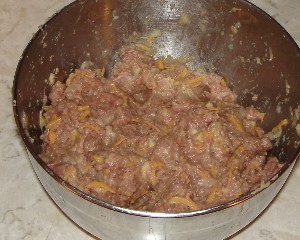 Crumble beef over mixture and mix well.
Yeah, I know, doesn't look too appetizing at this point, huh?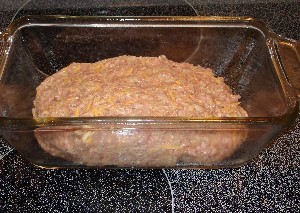 Shape into a loaf. Place in a greased 9×13 baking dish. I made a half recipe and just put it in a loaf pan.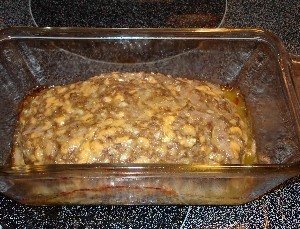 Bake, uncovered, at 350 for 50 minutes.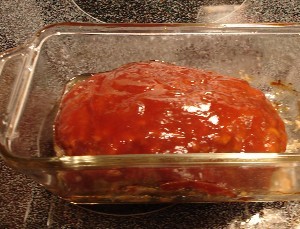 For glaze, bring the brown sugar, ketchup, and mustard to a boil. Reduce heat; simmer, uncovered, for 3-5 min or until heated through. Spoon over meat loaf.
Bake 10-15 min longer or until meat is no longer pink and a meat thermometer reads 160. Drain; let set for 10 min before slicing. Yield: 12 servings.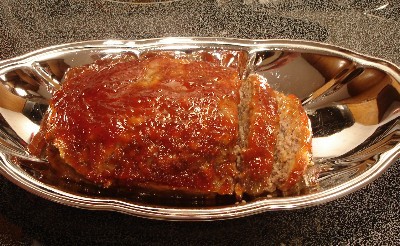 Ok, I FINALLY found my meat loaf recipe! Over the last several years, I've tried recipes hit-n-miss and they all tasted sorta blah. (Same with poor man's steak.) This one is SO good! It is so moist and flavorful. Sometime, I might even try it with the carrots.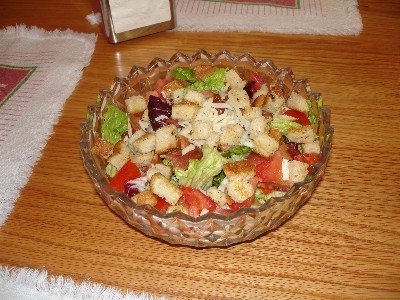 And a picture of the salad … because I always think salads are so pretty.

I have a few menus that I make for company and will add this meal now.
Comments