This recipe came from my mother-in-law. It's really good!!!!! Try it!
Wet Burritos
1 lb hamburger
1 sm onion
1 pk taco seasoning
1 can refried beans
8 soft tortillas (9 inch)
1 can cream of mushroom soup
2 cups sour cream
8 oz grated cheese
Fry hamburger with onion. Add seasoning and beans. Put 1/8 of meat mixture in each tortilla. Roll up. Mix mushroom soup and sour cream. Put 1/2 of it into greased 9×13 pan. Put rolled tortillas in next,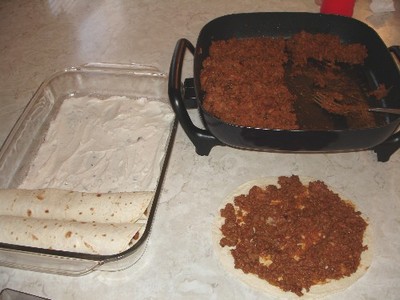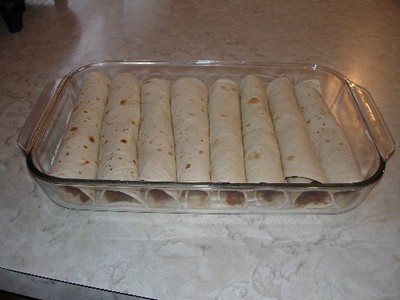 then put rest of sauce on top, then the cheese.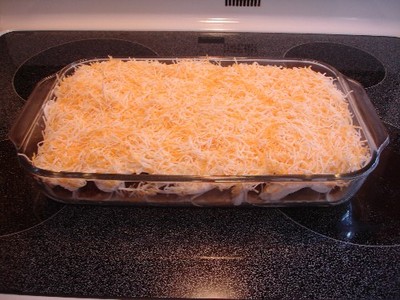 Bake at 350 for 40 min.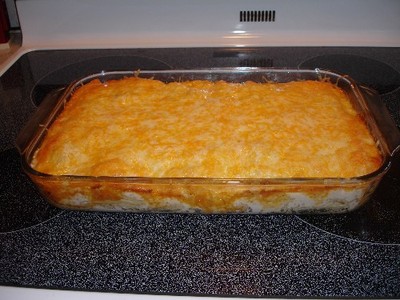 Serve with sour cream and salsa. It's so easy to make! With good babies and all, you can go from nothing to eating within an hour! In the 40 minutes it's baking, you can easily get the rest of the meal around.
We had crescent rolls and salad with it.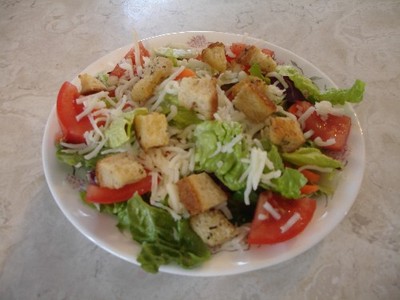 I make my own croutons instead of buy them because I don't like the hard ones that you can't stab with a fork. It's so easy… just take a couple pieces of bread, cut them into chunks with a pizza cutter. Put some melted butter in a pan (however much you want, I usually do around a Tablespoon, maybe a little less), then dash a few spices in, like oregano, basil, and onion power, or garlic powder. Throw the bread cubes in and mix them around till they seem to be pretty much coated with the butter. Put the pan in the oven for about 10 minutes, more if you want. Sometime during that time, I take the pan out and shake it around a little to try to get some of the croutons to flip over. They have a crunch, but yet you can stab them with a fork. Perfect!!!