Posted on January 8, 2007
Filed Under Breakfasts, Main dishes, Pies, Soups
Blueberry Muffins
Farmer's Market Soup
Chicken Pot Pie
Apple Pie
If you remember my cookie baking/candy making post, the kitchen that we were at had the neatest wallpaper!!!!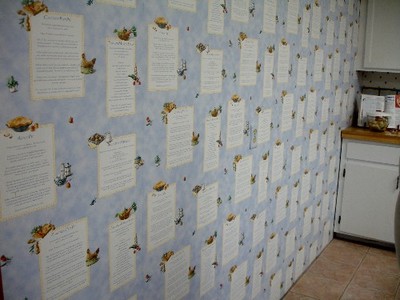 It was in the kitchen at Sandra's (xsenergyo5) church. Sandra, have you guys ever tried them? The wallpaper has 4 recipes repeated on it. So, I took pictures of each recipe and made them. I hope you can read them ok… I'll see how it looks after it's uploaded and if I can't read them, I'll type them out. *Edit*…I just checked to see if I could read them and it's a little hard, but if you click on the picture, it opens a new window that it's bigger and more readable in.

Blueberry Muffins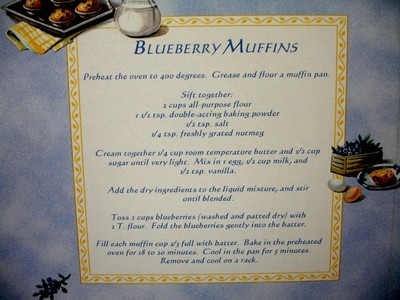 Some notes: I didn't know what double-acting baking powder was, but my baking powder in my cupboard said 'double-acting' on it, so maybe all baking powder is????? I also just used my regular nutmeg from my spices instead of getting a nutmeg and grating it for 'freshly grated'.

I used frozen blueberries, not fresh, but I think fresh would be better and not as juicy, so I want to make it sometime with fresh. The batter was more of a cookie dough consistency, which kind of surprised me, but the muffins were great!!! Some of the best I've had! They were moist and dense, which I like! We loved them!!! I will definitely make these again!!! Now for the pictures…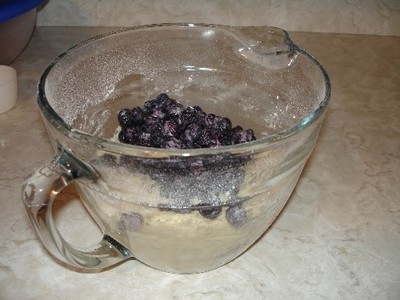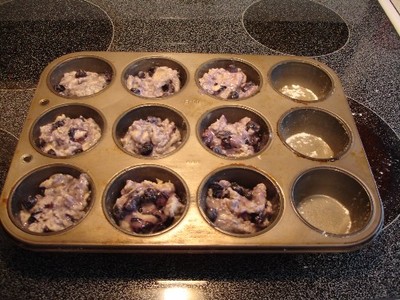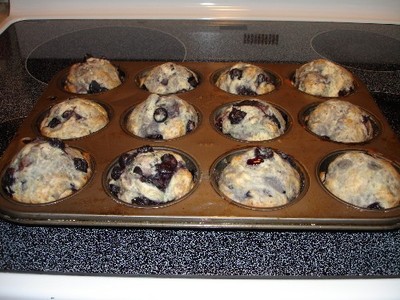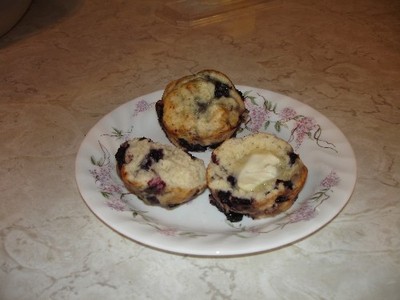 Farmer's Market Soup
Some notes: I used baby carrots and figured 9 would equal one big one. I've never in my life peeled a tomato before! What a juicy mess! I put just enough water in to come up to the level of the veggies, they weren't totally covered… that way it wouldn't make alot of broth. Um, now for what we thought of it… I thought it was good in a but-I'd-never-make-it-again way. I made a half batch and was glad I did because I had the whole thing to myself! It sure is healthy though!!!! It took a long time to cut up all those veggies!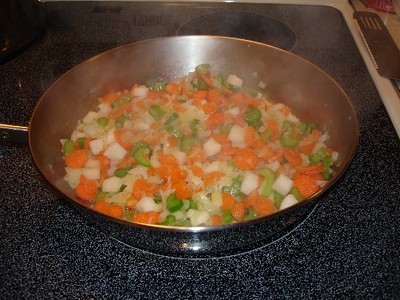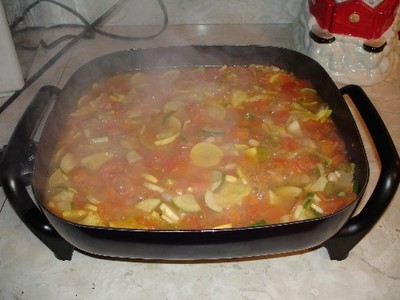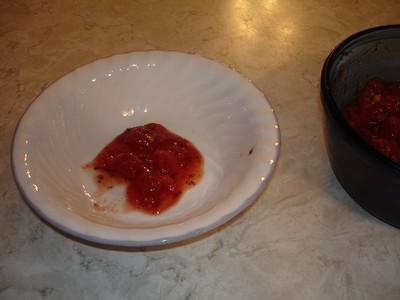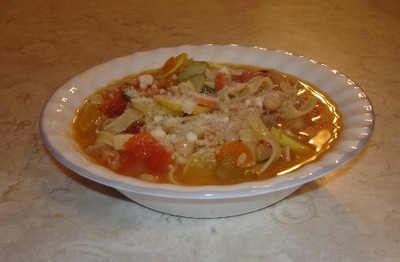 Chicken Pot Pie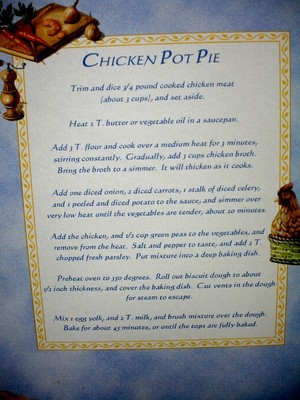 Some notes: After it simmered for 20 minutes, I thought the broth didn't seem thick enough, so I put in an extra tablespoon of flour. I missed a picture of the chicken/veggie part of the pot pie before putting the dough on top.

For the biscuit dough, I used a recipe that was very good, but it ended up sort of limp and sticky and hard to work with, so the pot pie ended up looking pretty messy. I used all but about 5 biscuit's worth of the dough (the recipe took 2 cups of flour to give you an idea of the size batch it was), so then I just baked those biscuits and served them with the meal. We really liked this! It was good and flavorful. Not sure if I'd make it again, just simply because it took awhile to make and we don't do much in the way of casserole-type dishes. But I would definitely recommend it!!!!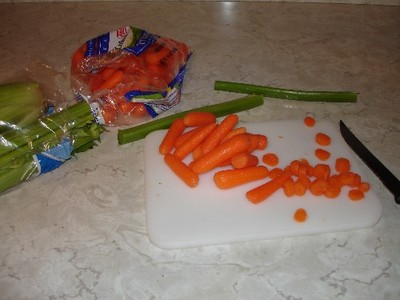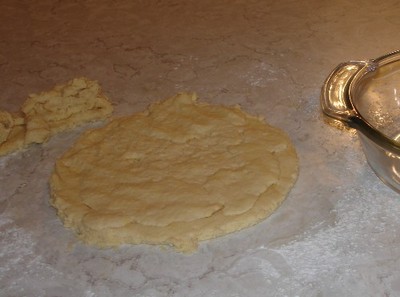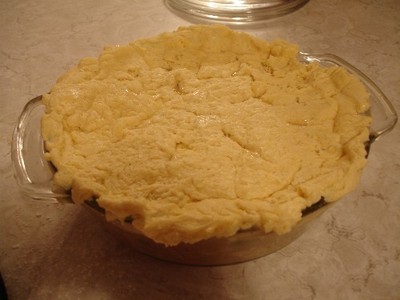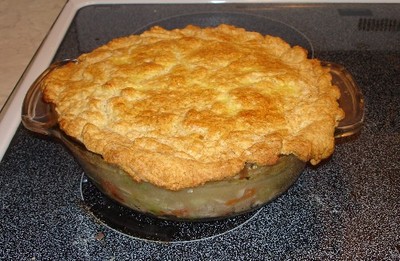 Apple Pie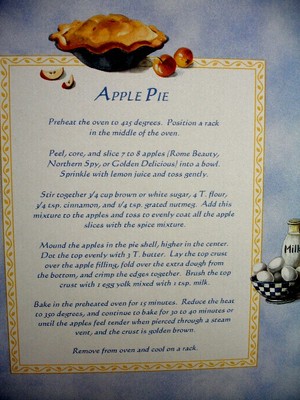 Some notes: Too many apples! I used a 9″ deep dish pie plate and as you will see, it was piled high! I cut up 8 and used probably 6 apples, and they were medium sized, not huge. I used Golden Delicious mainly because that's the only kind I recognized (and I used to live on an apple orchard!

). I used brown sugar. Before the height of this pie scares you off, it's not actually that huge. The crust stays up and the apples settle, as you can see in the last picture after we took a couple pieces out. This pie was absolutely tops! The winner of all the "wall" recipes! I will definitely make it again. Great flavor and so perfect warm with a serving of ice cream!!!