In researching how to make stromboli about 6 years ago, I found there are alot of different variations out there (different kinds, different shapes, braided tops, spiral-rolled, etc. So, I experimented with it and here is the result… a recipe of my stromboli, tried and true, we love it! I've only ever made 2 different kinds… pizza and steak. Tonight was steak.
Steak and Cheese Stromboli
1 loaf frozen bread dough, thawed
14 oz pkg thinly sliced beef Philly steak
Montreal steak seasoning *edit* or seasoning of your choice
1 tsp. oil
1 green pepper
1/2 of an onion
Handful or 2 of sliced mushrooms
3/4 cup pizza sauce
2 cups shredded mozzarella cheese
Butter
Parmesan cheese
Put the oil in an electric skillet and turn to 300. Cut up green pepper and onion into approx. 1 1/2″ x 1/4″ pieces and fry for a few minutes, stirring often`. Add steak and sprinkle steak seasoning on it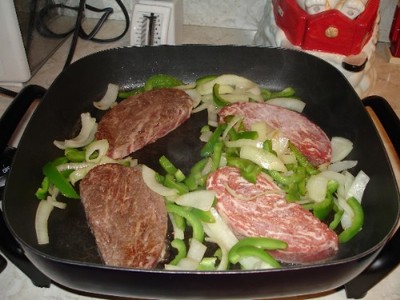 and fry a few more minutes until no longer pink. Throw the mushrooms in and stir it.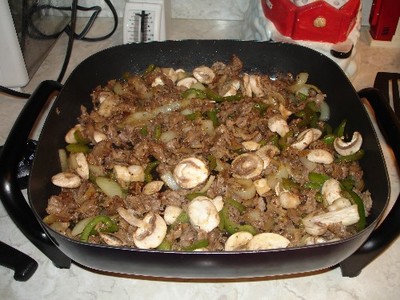 Put it on simmer while you roll out the bread dough into a rectangle about 12″ x 8″ x 1/2″. (This measurement is a wild guess, by the way.

) Spread pizza sauce on it.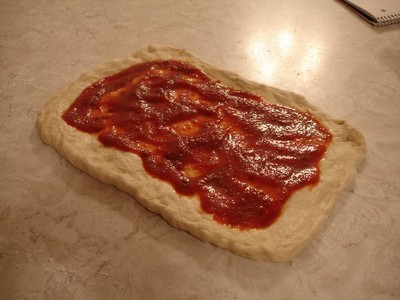 Then spoon meat mixture on it, then put cheese on top.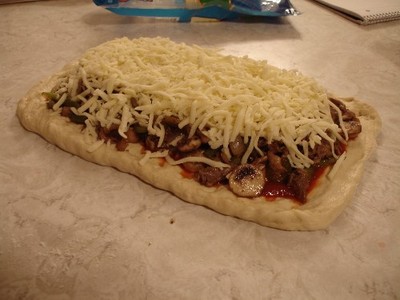 Now, the dreaded part… getting it closed.

Pull the edges up around to the middle (the edges are usually fatter, so it's got some extra to give) and pinch to seal. Then seal the ends too. If any holes break open, patch them up, or the problem will magnify as it bakes! I always have one hole somewhere somehow.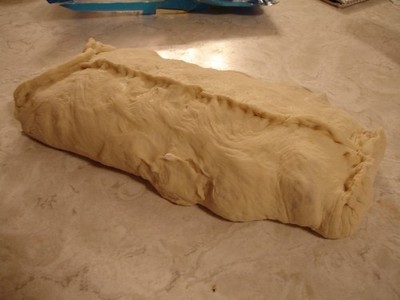 Then flip it over onto the pan… a quick smooth maneuver would be good here.

Butter the top with very soft butter or melted butter and sprinkle with Parmesan cheese.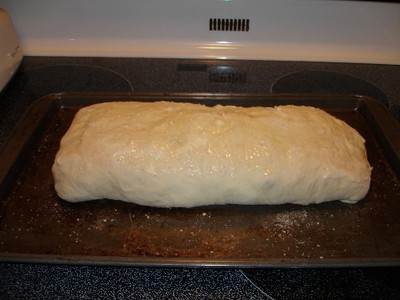 Bake at 350 for 25-30 minutes.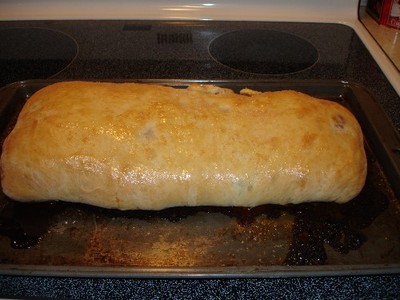 YUM!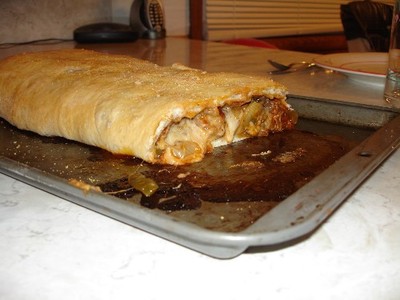 To make the pizza variation , trade the steak, seasoning, oil, grn pepper, and onion for an 8 oz pkg of pepperoni. Then if your taste buds allow, sprinkle some crushed red pepper on the cheese before closing it up. It gives it extra zip.

Do everything else the same. No frying involved though… that's handier.
What style and flavor of stromboli do you make?
Comments