Liz put this recipe on her site and when I saw it, I got hungry for them and just had to make them! Liz is my sister-in-law and we have 9 1/2 month old babies born 2 days apart. I made these cookies for scrapbooking day and they were a hit among the children! One thing that was so nice about them is that they're fast… about an hour after I decided to make them, I was putting them in a container to go! Another nice thing is that they use very common staple ingredients.
No Bake Cookies
Part A:
2 C. sugar
3 T. cocoa
1/2 C. margarine
1/2 C. milk
Dash salt Part B:
3 C. quick cooking oats
1/2 C. peanut butter
1 tsp. vanilla Bring part A to a rapid boil.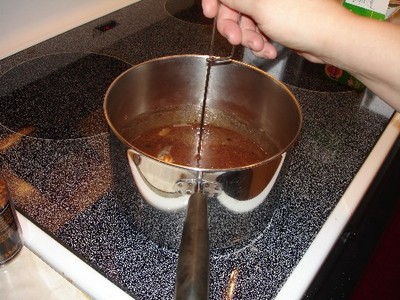 Boil for 1 minute; then add ingredients in Part B. (Have B ingredients measured and ready to dash into cooked mixture.) Mix well and working quickly drop by spoonfuls onto waxed paper. I used Liz's idea and added chocolate chips, but they melted, but oh well, at least there was extra chocolate flavor!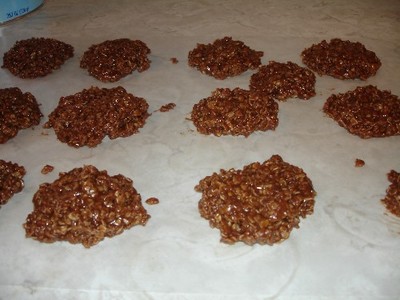 Yields 4 dozen wonderful candylike cookies. A special treat to make on a hot day.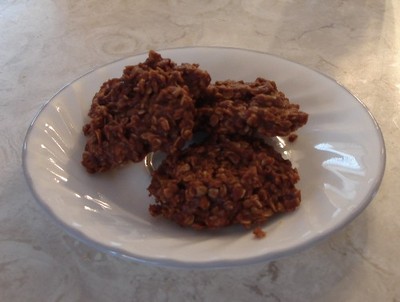 They look wet when you first drop them on wax paper, but as they cool, they harden, and one way to tell they're ready is that they lose their shiny look. They're so good!!!!