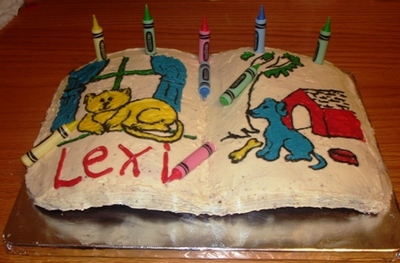 I saw Crayola candles while shopping one day last month and thought they were so cute, so this is how I decided to use them.

9×13 chocolate cake (pudding-in-the-mix cake mix)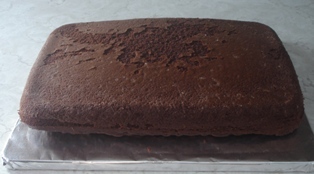 Book carved…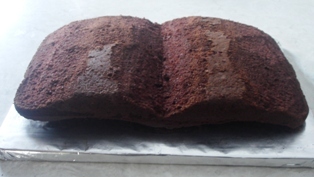 Frosted, but needs another coat…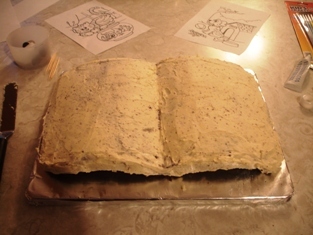 For the pictures, I looked off of those 2 pages in the picture above and toothpicked them on each side, then piped the outline with black frosting. In this picture, the one picture is already piped on and the other one is just 'toothpicked'…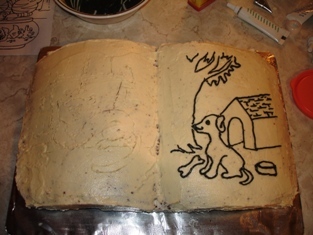 Done…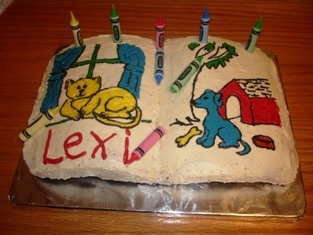 I wish I would've let it looking more half-colored instead of coloring in so much. Might've looked more like a coloring book that way. The crayons laying around are candles with the wicks cut off.
And here is the birthday girl…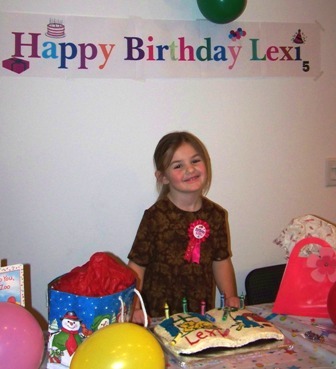 Comments