It's Summer in the Northwoods
Posted on May 27, 2008
Filed Under Grilling, Holiday cooking
This is what we call Summer. We are now between the holidays of Memorial Day and Labor Day. Living in a vacation town that is beautifully perfect in the summer and an at-your-own-risk deep freeze in the winter, this is prime time here in the northwoods. The population in our town skyrockets with alot of people coming up to their lake cabins for the summer. For anyone who makes a living here, these next few months will be your best shot. I love going to town in the summer, even if I have to wait 2 light changes to get a green because of backed up traffic… people are in a happy vacation mood and there are people everywhere. I love 'tourist season'.
And another reason to love summer: Here are just a couple things we pulled off the grill this weekend…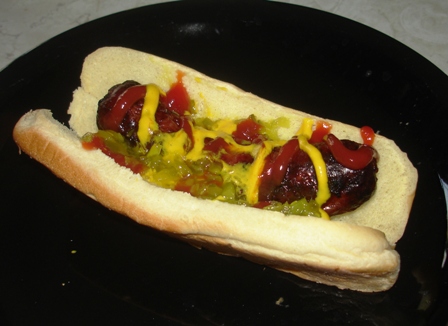 Johnsonville brats (pronounced 'brot', in case you're tempted to make jokes about mis-behaved children). You can't really see the brat itself because the toppings got a bit out of hand, but it is there.
AND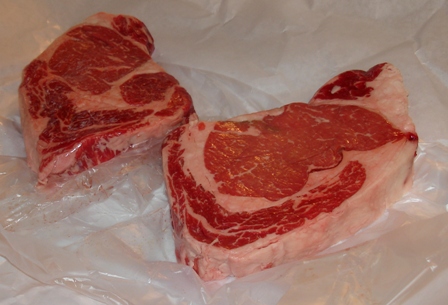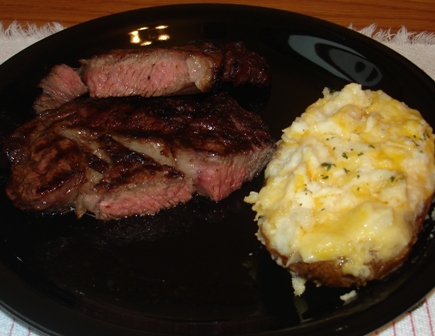 Rib-eye steaks, grilled to perfection. We like them done medium; pink in the middle, but the juices are brown. They were so tender and juicy that I could cut mine with a fork and they had so much flavor that we didn't even need the A1 sauce. In case you ask, yes, sometime this summer, we (as in mainly Shannon, but I do help, as in hand him a plate or utensil out the window occassionally), plan to do a "How to Grill the Perfect Steak" post. I just made that title up, I don't know what it'll be called, but something to that effect, with directions on how to get the different levels of doneness.
Our weekend was pretty relaxed, not alot going on. How was your weekend?
Comments