…start it with raspberry cream cheese rolls and coffee!
Sometimes I wonder if I should try a post that's in poem format. This would be a good one to do that on because the title rhymes… and that just happened, didn't even try it. The best poems are ones that flow, that you can't tell the poet was working hard to get it to rhyme. An example of working too hard to rhyme would be like this:
My friend and I met
this morning at eight.
Our coffee we drank
and our donuts we ate.
You just don't say "our coffee we drank" and "our donuts we ate" in regular conversation, you say "we drank our coffee" and "we ate our donuts". That is one of my pet peeves in poetry. I know it's 'legal', but it just makes it sound so much more formal. It would be much better to say,
Coffee and donuts
and a friendly chat,
Breakfasts don't get
much better than that.
I used to get a kick out of writing poems in my adolescent years. My favorite has always been a 6-line style where lines 1& 2 rhyme, 3&6 rhyme, and 4&5 rhyme. I don't know what it's called, kind of like a limerick, but not quite. Around 16, I wrote a whole poem consisting of about 10 stanzas in that style. The first stanza was:
In August we moved
To what actually proved
To be home at Valley View Orchard.
At first, work was fun,
But before all was done,
We thought we were seriously tortured.
…and so on it went, about life on our orchard.
My dad was/is great with poems. I still remember when I we were growing up, Dad would start making up a poem about this or that and just kept going and going for quite awhile, not having to pause to think of a rhyming word. It was amazing to me even at a young age how he could do that. Of course, the bar was pretty low because we were just kids and were thrilled with anything that rhymed.
Anyway, when I started this post, I had no clue I'd get into poems! So, instead of erasing the poem parts, I went up and added "(and other rhymes)" into the title. I was just posting to tell you that I made raspberry cream cheese rolls this morning AND that I finally have a new FAVORITE coffee mug once again! Here are both: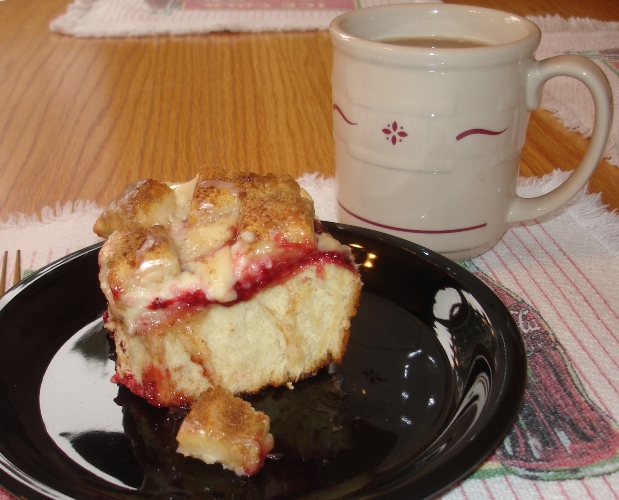 My friend, Shannon, from OH,  sent me that coffee mug. It's perfect. The 'walls' are thick, just how I like them. It's heavy and solid. And the design is great. And she said that they're hard to break… which is good! Did you know that I break more dishes than my 2 children do?! Sometimes I wonder if I'm clumsy. Anyway, it's a Longaberger mug, if you're interested in getting one. She tells me Longaberger mugs are the best. And I think I'm convinced.
And those raspberry cream cheese rolls (here is the link to the recipe), they are just the best! Seriously, try them! I just thought of it now, I got the recipe for these rolls from Shannon, too (same one that just gave me the mug). These rolls are easier than they look and the dough is SO nice to work with because it doesn't stick to anything… not to the rolling pin, not to the counter, not to your hands. The raspberry filling is just regular pie filling from the grocery store (I put it into a plastic storage bag, cut a corner off, and pipe it on). It doesn't have to be raspberry, in fact, this time I used strawberry. I put it in the food processor so there wouldn't be big chunks. The cream cheese filling is from a bulk foods store in plastic bag tubes. BUT, Barb, if you're reading this, you had asked a question about the cr. ch. filling if you don't have a bulk foods store around. I made it from scratch this time just to experiment and it turned out great! I edited the post that the rolls are featured on and added that filling recipe.
So, now everyone, tell me what you had for breakfast in a comment! You can make it in poem form if you want to.

Here I'll start:
My roll was first-rate
My coffee was great
And Shannon confirmed that when he ate his.
You may have guessed
These are the best
And I don't care who your grandmother is!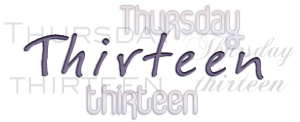 Nobody likes to spend alot of time in the middle of the day making lunch, right? Well, actually I'd love to if I didn't have a never-ending "to do" list hovering over me, following me around everywhere, making me fight off the guilt it gives me when I decide to throw responsibility to the wind and relax in my kitchen, cooking and baking to my heart's content more food than we could ever eat.
Plus, it doesn't seem worth it to make something 'nice' just for the girls and I. Especially since I never know when they're gonna eat alot or when they're gonna take 2 bites and say "Mom, I'm full". If I spent only 10 minutes making lunch, I don't feel as compelled to yell say, "Honey, I just spent 2 hours making this food!"
So, here are some ideas to keep on hand for quick lunches. And, no, 'leftovers' are not on the list! That's not something we need to note to keep on hand on purpose. Leftovers just kind of happen automatically. They can make nice lunches too, though, depending what it is. But, just for the record, I don't like when a meal has leftovers.
Only two ingredients and 12 minutes of baking time! These are a real hit with kids (and grown-ups too). If you aren't sure how to do them, the recipe name in red is a link to go to the post where they're featured.
2. Cheese Quesadillas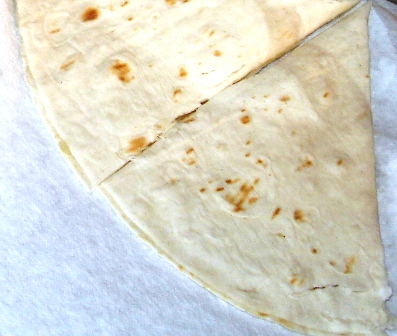 Only 3 ingredients and about 1 minute in the microwave. Lay 1 tortilla out flat and sprinkle shredded cheese on half.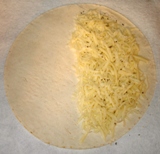 Sprinkle some Italian seasoning over it.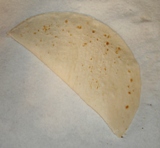 Fold tortilla over cheese and wet edges with a bit of water and press together. Put it in the microwave for about half a minute, then check it by pressing down on the tortilla. If the cheese feels soft and melted, get it out. If not, let it in for a bit more.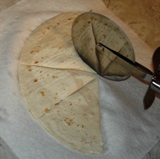 Cut into fourths with a pizza cutter. Good with sour cream and salsa, but my girls eat them plain as a finger food. These could be jazzed up alot more or fried instead of microwaved, but that's is the quickest way to do them.
—————————————————————————————————————-
3. Grilled Cheese Sandwiches and Tomato Soup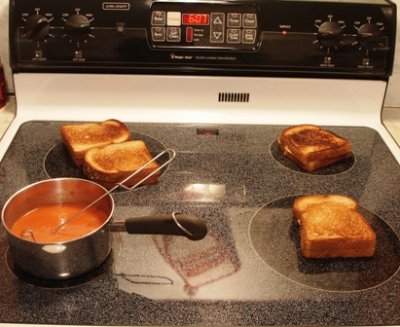 Tomato soup from a can is what I use. And yes, I do cheese sandwiches directly on my smooth top stove. What about you?
—————————————————————————————————————————
4. Open-faced meat and cheese sandwich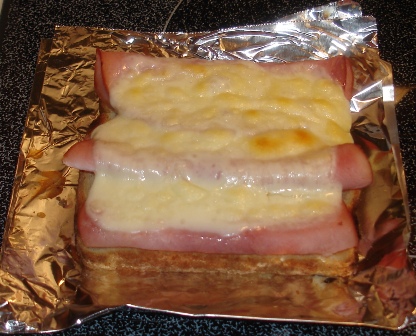 Only 3 ingredients and and a couple minutes under the broiler. And if you use a piece of tin foil, you don't even dirty a pan!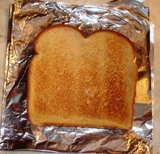 First, a piece of toast.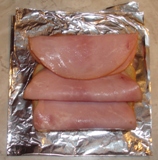 Then some deli meat.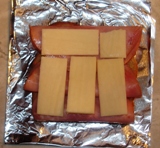 Then the cheese. Turn the broiler on High and put sandwich on a rack in the highest position. It takes a couple minutes, but check it now and then anyway. This is just delicious, especially with the cheese browned a little!
———————————————————————————————————————–
5. Peanut butter and jelly sandwiches

 Here's our peanut butter and jelly sandwich making pro. She's quite a pro at making a huge mess too. A couple days ago, I came into the kitchen and there was jelly on the floor. I asked what happened and she nonchalantly said, "Oh, the bread slipped off the counter." You know, no big deal, just spread more jelly on and the mess will take care of itself. It always does. I have tried having her clean up her own messes, but while the first mess may sort of get cleaned up, the process usually makes another whole mess of its own.
6. Quick stromboli


This may look vaguely familiar if you've been on this site recently!
7. Ravioli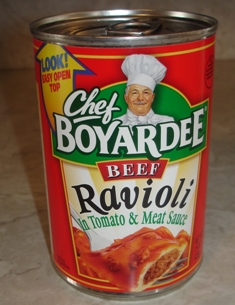 This came in handy for me one day last week. I had some morning guests and I wasn't sure how long they were planning to stay, but I had a few lunch options around so I was able to say, "I'll make a quick lunch if you have time for it". We had ravioli, French bread, cheese slices, applesauce, and cookies. The cookies I baked that morning while we were hanging around in the kitchen, chatting and looking thro' cookbooks.
——————————————————————————–
8. English muffin pizzas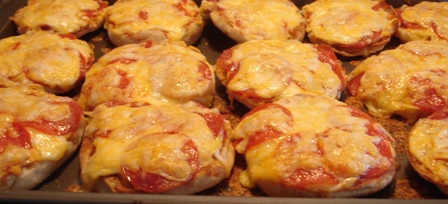 Split apart English muffins and toast them. Arrange them on a baking sheet and spread with pizza sauce, some cheese, 3 or 4 slices of pepperoni, some mushrooms if desired, and then some more cheese. Bake at 400 for about 15 minutes or till they're browned to your liking.
9. Good ol' frozen pizza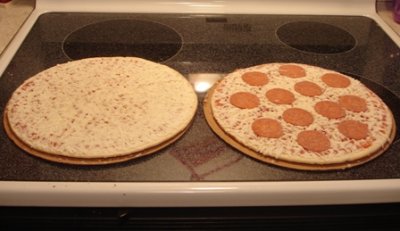 You're probably all familiar with this. If not, you either need to get out more or lower your standard of eating when in a hurry. The thin ones aren't as good, but they sure bake faster!
10. Hot dogs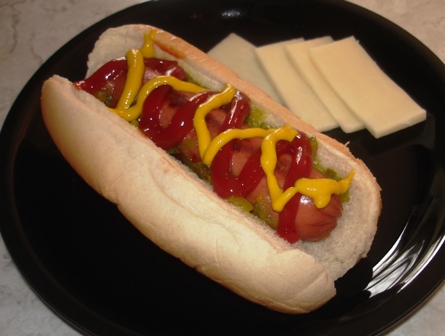 Throw them in a frying pan (fast), or under the broiler (faster), or in the microwave (fastest). Or charcoal grill (SLOW).
11. Nachos w\ salsa and sour cream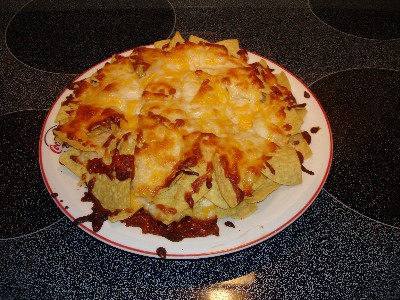 These have only 2 ingredients with an optional 3rd or 4th and take 7-10 minutes in the oven. Or, we've already done them in the microwave too, but the cheese doesn't get brown and crispy then.
12. Throw a salad together. 
Instead of starting with a head of lettuce, a big time-saver is starting with this: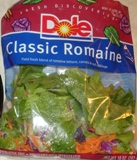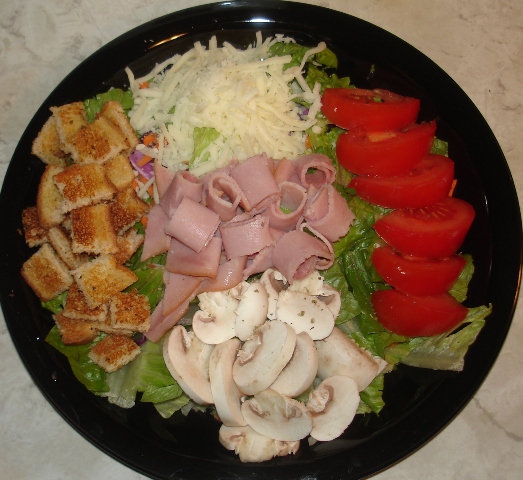 13. Now, for #13, here are some side dish ideas to go with the main course…
—applesauce or other fruit, like apple slices, canned peaches, etc.
—carrots
—cheese slices
—yogurt
—potato chips, pretzels, or other salties
—jelly bread
Desserts
—cookies or cake
—ice cream bars, sandwiches, or plain
—and this: A quick single serving dessert I was inspired with one day…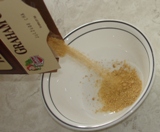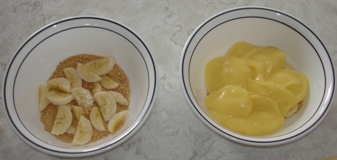 Dump about 2 Tbsp. of cracker crumbs into a bowl. Top with 1/4 banana sliced. Mix up a box of instant pudding and put 1/2 cup of it on bananas. Slice another 1/4 banana on top of pudding and sprinkle another Tbsp. of graham crackers on top.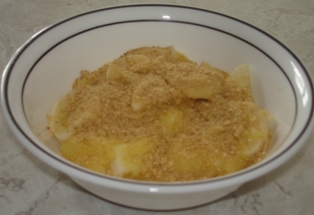 This is actually really good! And the neat thing is that you can make exactly how many servings you need and exactly the size of servings you need instead of making a big bowlful and having some left over. We've been in a streak of having it pretty often around here!
Don't forget to visit other Thirteeners at Thursday Thirteen!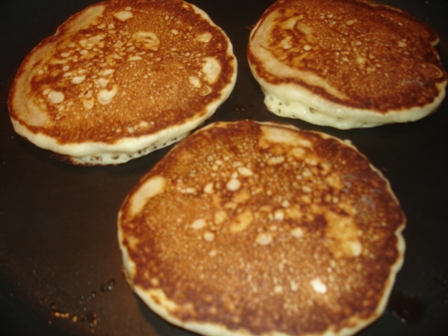 We eat pancakes alot. I make a batch, then put whatever we don't eat in the freezer for quick breakfasts, usually warmed in the microwave, but the toaster works great too.
When I was growing up, we had pancakes alot. We children had the recipe memorized, but I also remember what it looked like. It was in an old Betty Crocker cookbook located at the top left-hand corner of the page. There was some batter splatters and flour stuck to the page. And the sugar in the recipe had a line through it. I remember one time when I was making them, I was feeling a little daring and put the sugar in. At 9 or 10 years old, I didn't think about it that a little sugar wouldn't make a huge difference and I was surprised when the pancakes looked and tasted the same.
Mom also used to make syrup. She'd make it, then pour it into 2 glass 'Aunt Jemima' syrup bottles. I always liked it better the second time because it was thicker and not so warm and runny. I still like my syrup thick and I don't warm it up in the microwave (even though our plastic syrup bottle has a thing on the front that says 'HOT' after it's warmed) because it's too runny. 
We got to talking about pancakes recently in family emails and my brother said they got a good recipe out of a local newspaper awhile ago and he makes them pretty often. He copied the recipe in an email and since I usually use the recipe on the side of the Bisquick box, I knew any recipe would be an improvement! So, I made them this morning.
My brother is a great chef. He made grilled salmon one time for our whole family and does lots of other grilling too. And that's not all. One time, we all got together for a meal and this trifle appeared. The layers were picture-perfect, not crooked or varied thicknesses. I was complimenting my sister-in-law on it because I knew they brought it and because she's a pro at making things look nice and attractive. She said, "Oh, I didn't make it. Bruce did." I really wish I'd have taken a picture of it. Anyway, they're both great cooks and I can't understand why they're still slim and don't weigh 300 pounds!
Pancakes
2 cups flour
2 Tbsp. sugar
2 tsp. baking powder
1 tsp. soda
1/2 tsp. salt
2 eggs
2 cups buttermilk
1/4 cup butter (melted)
Mix first 5 ingredients together. Lightly beat eggs, buttermilk, and butter in a separate bowl.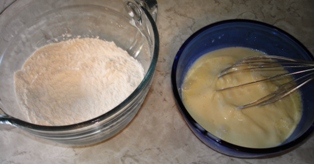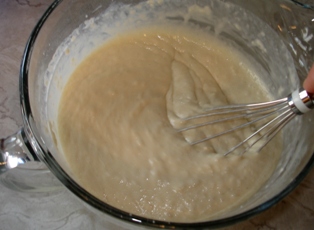 Add milk mixture to flour mixture all at once and stir until just combined (should be a little lumpy and quite thick).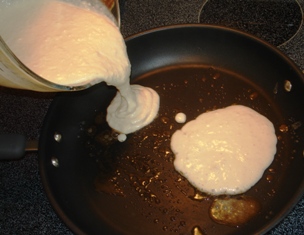 Can you hear the sizzle?
Yeah, I don't use a measuring scoop to put the pancakes in the frying pan. I just pour, thus my pancakes are varied shapes and sizes, but we don't mind.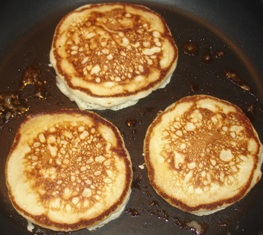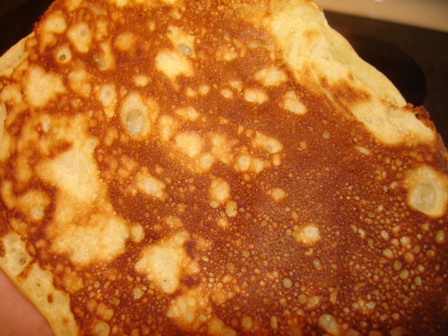 Just look at the texture of these pancakes! They were so soft and fluffy and had visible air pockets. They tasted great too… probably partly because of the melted butter! Delicious! this recipe made 18 4″ pancakes (give or take an inch, depending which pancake you pick).
Now, for the fun part…
You may think I'm crazy, but this is what we do with pancakes around here. My girls haven't eaten a normal round pancake for quite awhile.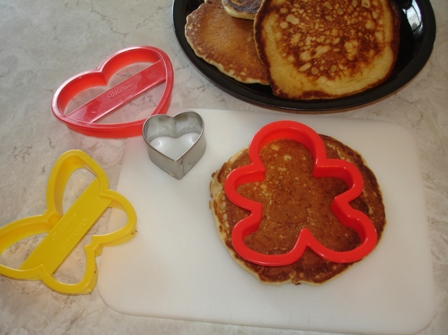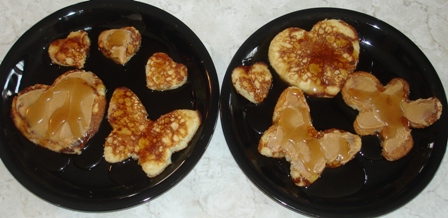 Their plates.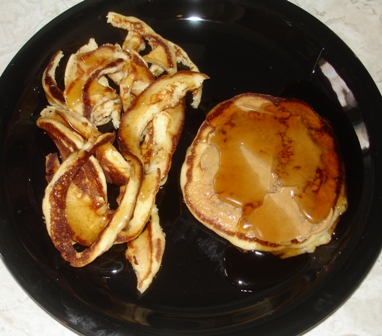 My plate.
It really doesn't take long at all to cut out shapes and it's fun for them to eat and pick which shapes they want. And the scraps are kind of hard to spread peanut butter on, but they taste the same… believe me, I know!
P.S. Barb posted a Corn Chip Salad recipe that sounds wonderful in the comment section of the hard boiled egg post (Thanks, Barb!). Check it out! Who's going to be the first to try it?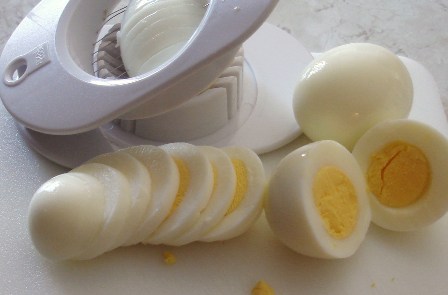 I'm wondering if, from reading the title, you thought "Duh, everyone knows how to do that!" or if you were secretly happy to finally have directions to do it instead of just putting the eggs on the stove in water and kinda guessing from there.
I would be in the last category, until yesterday. You know, there are some things it seems like everyone evidently is just automatically born knowing… you just never see a recipe in a cookbook of how to make hard boiled eggs. Or how to make baked potatoes or grilled cheese sandwiches.
I so seldom make hard boiled eggs, maybe about once a year for a salad. A salad was actually the reason I made them yesterday. I used to not like eggs at all. It was actually more psychological than anything, I think, just picturing what the yolk could have become. Then I grew up. Now they're fine if they're scrambled or made into omelets or somehow fried solid with the yolk and white mixed, nothing over-easy! Hard boiled with salt is too dry. Deviled eggs are good too, but I haven't made them in ages. I just eat the ones other people bring to church potlucks and picnics. So, that's my opinion on eggs, for whatever it's worth.
Anyway, we got together with family last night and I was in charge of bringing salad. Yesterday afternoon, I mused to Shannon, "I wonder what the proper way is to make hard boiled eggs". He said, "Just boil 'em in water for awhile". When I didn't go with those directions, he switched to 'Google knows everything'. By the way, did you know there are entire websites about cooking eggs?! To make a long story short, I followed some online directions and the eggs turned out PERFECT! So, I'm going to write them here so I have them for future reference (you know, for when I make hard boiled eggs next year). And if you flounder around and guess every time you make hard boiled eggs, then this is for you too. I also learned a tip to keep that greenish color from forming between the whites and yolks.
Put eggs in a pan and cover with cold water. Water should come an inch or so above the eggs.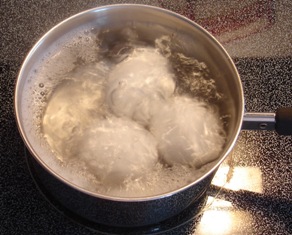 Bring to a boil over high heat, then turn burner down to medium and cook for 10 minutes.
When the 10 minutes is up, immediately drain the hot water and put them in cold water or ice water. I kept them in the pan and just rinsed them in cold water a few times till the pan was cold, then filled it with cold water. Let them sit in there for a few minutes, then gently crack the shells and peel them.

Tips:
—Getting them in cold water right away after they're done cooking keeps the yolks a nice yellow and cooling them down quickly keeps that greenish color from forming.
—For deviled eggs, to get the yolks centered, lay the eggs on their sides for about 8 hours (in the fridge of course) before cooking them.
—Don't use fresh eggs. They peel hard. Eggs should ideally be at least 2 weeks old when using them for hard boiled.
There is another way to hard boil eggs too. You can bring them to a boil, then take them off the burner and let them sit for 20 minutes. I actually made eggs twice yesterday because the first time didn't work. The yolks weren't quite done. I had used this method, but the directions said to let them sit only 10 min. There was another site that said 20 min, so I think that might be enough for the yolks to get done.
How do you hard boil eggs? Do you make them alot?
Oh well, there's Pillsbury pizza dough in the fridge. I'll try that.
And it worked!
It was 30 minutes till our normal supper time and I was leafing thro' cookbooks. I went for the Quick Cooking cookbooks because there's always a 30-minutes-till-mealtime section in those, and if that ever described where I was at, it was right then. But, the problem was always that my hamburger wasn't already browned, my veggies weren't already chopped, my eggs weren't already beaten… I need a section titled I-just-walked-into-the-kitchen-and-did-no-prep-ahead-and-it's-30-minutes-to-mealtime.
This stromboli (almost) would fit into that category. I timed myself this evening. It was 35 minutes from everything still in the fridge to eating. And I was even taking step-by-step pictures, which actually takes more time than you'd think. And the mushrooms weren't washed or sliced ahead of time either.
My oven might preheat slower than most (it takes almost 10 minutes to go from 0 – 400), but the first thing I did was turn the oven on, then got the pizza dough, Parmesan cheese, pepperoni, mushrooms, and cheese out of the fridge and the Italian seasoning and the baking sheet out of the cupboard. And by the time the oven beeped that it's up to temp, the stromboli was about ready to go in the oven. This stromboli is nothing fancy, no neat sealing it shut or hiding the seams or anything. Actually, maybe it's even a slam to stromboli to call it that. Maybe it could even be called a calzone. What is the difference anyway?
Ok, I just stopped a bit and put 'stromboli define' into Google… the first 2 definitions were an active volcano on an island in southern Italy! Finally, I found the food variation. Then I looked up calzone. Seems like the main difference is the size… calzone is serving size and originated in Naples. Stromboli originated in Philadelphia. But, they're both meat and cheese enclosed in dough. So, there's your history lesson/cooking lesson for the day.
35 Minutes to Mealtime Stromboli
1 13.8 oz can Pillsbury refrigerated pizza dough
8 oz pepperoni
5 fresh mushrooms
3/4 cup pizza sauce
Italian seasoning
8 oz shredded cheese (ok, I actually used a little more… finished out a bag, plus the 8 oz bag, but who cares, there was actually no recipe, I'm just making up amounts here so it looks good and qualifies as a recipe)
Parmesan cheese
2 Tbsp. melted butter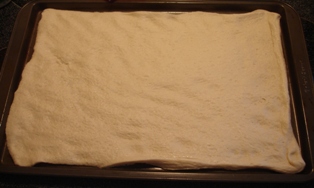 Spread the pizza dough out in the pan. Sprinkle generously with Parmesan cheese.
Put pepperoni on one half, leaving about a 1/2″ space along the edge.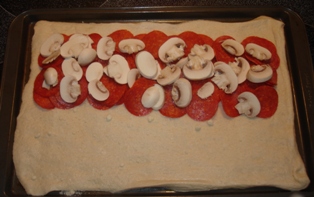 Wash and slice mushrooms and put over pepperoni.
Sprinkle on some Italian seasoning and spoon pizza sauce over.
Add the cheese.
Flip other half of dough over toppings and pinch edges together to seal.

Bake at 400 for 20 – 25 minutes, depending on how browned you like it. Brush melted butter on top right after it comes out of the oven
Sprinkle with some more Parmesan cheese.
And call everyone to the table.